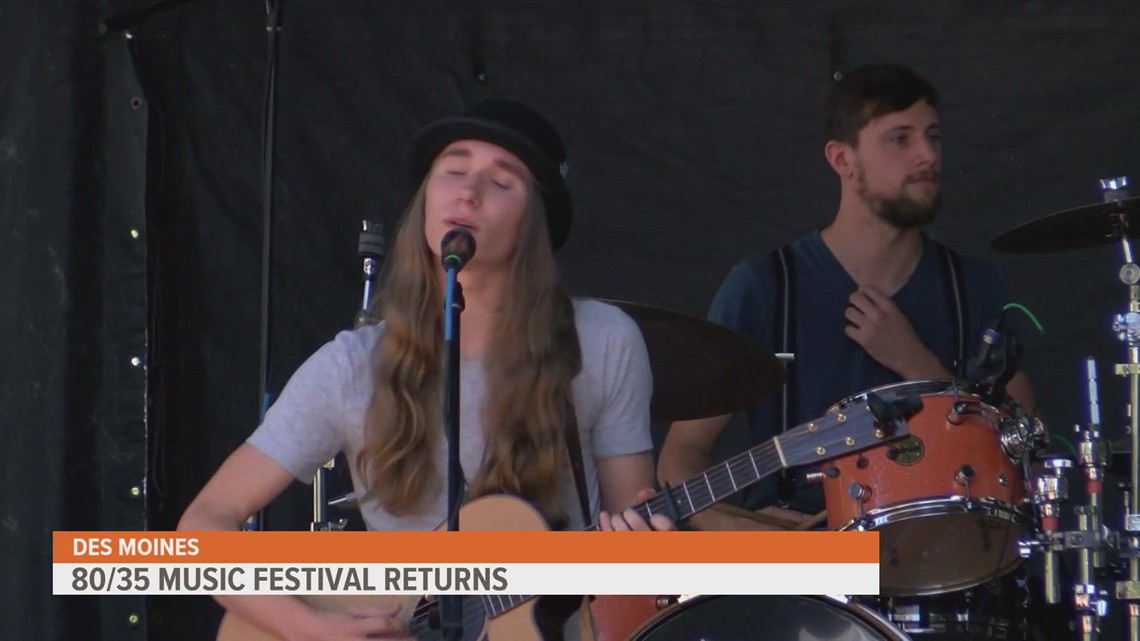 80/35 Music Festival Returns to Des Moines
The festival will take place July 8 and 9 at Western Gateway Park.
DES MOINES, Iowa – Downtown Des Moines will soon be filled with music ranging from jazz to metal as the 80/35 music festival starts later today.
The two-day event returns for the first time since the pandemic began.
Local 5 caught up with festival director Mickey Davis to find out more about what to expect from the event.
Q: What is the 80/35 Music Festival?
A: 80/35 is a non-profit music festival. We call ourselves a sort of two-day celebration of local music, international music, national music, local food, local beer, local culture. We consider ourselves the biggest block party in Des Moines.
Q: There are more than 50 bands playing during the two days of the festival, and the bands are of various genres. How or why was the decision taken to integrate this diversity?
A: As a non-profit organization, one of our goals is to ensure that we reflect the diversity of our community on our stages. That means we have jazz, we have rock, we have pop, we have folk, we have metal bands playing this year. I really think there is a certain style of music for everyone to come and celebrate at the festival.
Q: More than half of the bands or artists that play here are from Iowa. How important is it to give local talent a chance to perform?
A: Yeah, so out of the 50 bands, 30 of them are from Iowa. It's really at the heart of what we do and who we are. A lot of us organizing the festival are also musicians, so it's important that we go out and make sure people see local bands. We did a study late last year and most local musicians lost more than half of their income to the pandemic. More than anything, we hope people come out to celebrate that musicians are playing again and gigs are happening again, and that those people who put their livelihood into their craft can do what they love again.
Questions and answers have been edited for length and clarity.
VIP tickets for the event have sold out, but other tickets remain available.
To learn more about the festival or to buy tickets online, visit https://www.80-35.com/