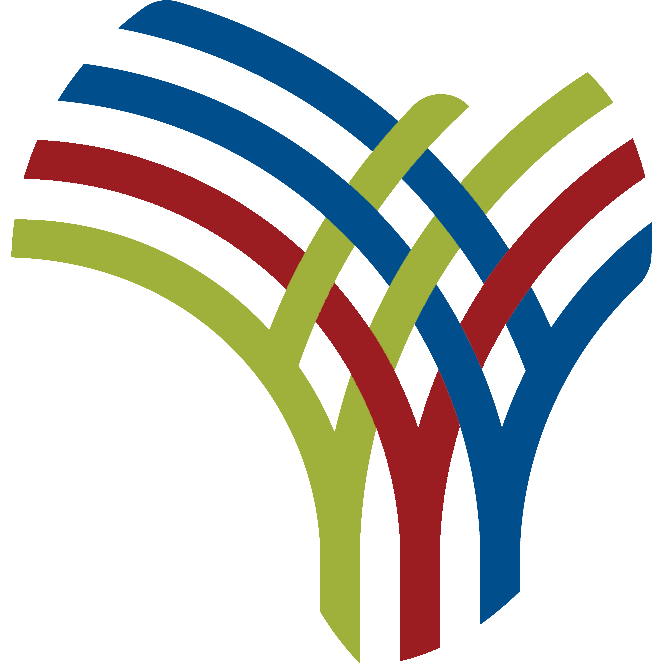 Africa: Kendrick Lamar – Black Mecca and Hip-Hop Pan-Africanism
Kendrick Lamar recently visited Ghana, promoting his new album and reportedly filming a documentary. State officials celebrated the visit as part of Beyond the Return, Ghana's tourism and repatriation campaign. As Mr. Duckworth trades in his wrecked Audi for Accra's trotro, conscious hip hop's commitment to pan-Africanism runs deeper than ever.
By: Onai Stanely Mushava
When Nas said, "If Chappelle moved to Ghana to find peace, then I roll," Kendrick Lamar felt it. Compton's emcee had, after all, named his spiritual destination a decade earlier on "HiiiPower," "We were racing with Marcus Garvey on the highway to Africa until I wrecked my Audi." From the golden age of Afrika Bambaata and the Zulu Nation to the songs of Mr. Duckworth's Robben Island, the heart that beats beneath diamond chains and rap makers is an Africa-shaped void.
Kendrick was recently seen in Ghana promoting his latest album, Mr. Morale and the Big Steppers, and reportedly filming a documentary. State officials celebrated the visit of the rap legend, along with his wife Whitney Alford and pgLang partner Dave Free, as part of Ghana's tourism and repatriation campaign, Beyond the Return – A Decade of African Renaissance.
Ghana again provides pan-Africanist leadership
"Diaspora Affairs, Office of the President, has supported this experience in Ghana; recognizing the importance of arts, culture, music and global diaspora engagement," the department said in a statement. , along with a photo of Deputy Director of Diaspora Affairs Dr. Nadia Musah and Kendrick Lamar on Facebook.
"The visit is significant because we want the Global African & Afro Descendant family to recognize Ghana as a 'gateway' or 'Black Mecca' where one can rekindle their passions, inspirations and connect with people. people; where one can launch an album, a book, an exhibition, a culinary experience and much more. To Kendrick Lamar, his beautiful family, his team and his friends, and to our Diaspora we say Akwaaba!" read the statement.
Beyond the Return is the follow-up to the Year of Return, announced in 2019 to encourage the African Diaspora to visit, invest and settle in Ghana. President Nana Akufo Addo proclaimed the call for the "400th anniversary of the arrival of the first recorded enslaved Africans at Jamestown Virginia in 1619".
The black mecca has been attracting African heritage figures, including Cardi B, Dave Chappelle, Idris Elba, Naomi Campbell and Steve Harvey, since 2019. Culture forms four of the seven pillars of Beyond the Return, hence the interest in Mr. Morale's recent visit to Nkrumahland.
American discrimination fuels pan-Africanist rap
Sadly, Africa appears in mainstream rap as a dream of peace away from the segregation suffered by blacks in the United States, continuing the theme of pain in images of Ghana from 1619. "Nobody" by Nas and Lauryn Both Hill and Kendrick's "HiiiPower" come from a place where black people have been displaced in America. It is tragically symbolic that Kendrick's visit to Ghana coincides with the murder of 10 black people by a white American terrorist in Buffalo.
Jidenna's 2019 album, 85 to Africa, was inspired by her trip to Africa after her deportation. "On the morning of June 2, I woke up to the sound of frantic banging," Jidenna recalled in the trailer for her album. "I opened the master bedroom door to see four policemen, behind them two rednecks, smirking as they held up auction papers. I was kicked out." Its Atlanta owner had seized without notice.
"Within minutes, everything we'd worked for, everything we'd been scattered across the lawn for. Even with all the success, I was still another displaced nigga. Where could I go? Where my land was my earth? Where was my home my home? In desperation and panic, I jumped off the high 85 and went straight to Africa," the Nigerian-born rapper recounts.
Devotion to the homeland is even more particular in reggae, another influential creation of the African diaspora, with incessant anthems of redemption and repatriation, from Bob Marley's "Zimbabwe" to Raging Fyah's "Africa". Nas built on that devotion in 2010, teaming up with Damian Marley to record the major pan-Africanist album, Distant Relatives.
Pan-Africanism must be as structural as it is spiritual
And yet in this album, Africa is not paradise, it is in virtuous reggae. Nas and Junior Gong even seem to play into the Western image of Africa in "The Land of Promise", with most songs fantasizing about an Africa built by American bricks.
Imagine Ghana like California with Sunset Boulevard
Johannesburg would be Miami
Somalia like New York
With the prettiest light
The most beautiful car
Every New Year, Times Square lockdown in Africa
Imagine Lagos like Las Vegas
The kind of song that someone like Baffour Ankomah wouldn't have produced by management, perhaps. Asking Africa to model itself on America, while ignoring terrorism and the structural ills of Uncle Sam cannot be futuristic enough. Except that these are already classic themes from the Queensbridge songbook.
Nas doesn't show much conviction when he bases this vision on an unexplained miracle, suggesting that anything, including an American-style African utopia, can happen since the earth is in its final days. In "Africa Must Awaken," Nas and Damian continue to invoke ancient greatness to show us the height from which we have fallen. Nas deciphers notorious stereotypes: slums, disease, AIDS, destruction of youth and division within the diaspora, but also puts on his Egyptologist robe to tell Africa who it essentially is:
We were kings and queens, never porch monkeys
There were empires in Africa called Kush,
Timbuktu, where all races came to get books
Learn from black teachers who taught the Greeks and Romans
Yet we are confronted in stereotypes with something that we cannot ignore. The stories of a rising Africa are still middle class stories. Their net effect on the development of the continent and its diaspora must be established. Despite all our big moves in Zimbabwe, we still deny resettled rural families and farmers legal title to land and home because power is best served by precariousness and clientelism. And many young people only know an Africa from which they can only flee in the vessels of death, xenophobia and terrorism.
Stories of a rising Africa are always middle class stories
In the wake of the Buffalo tragedy, Chance the Rapper called on black people around the world to come together and think they're black. Pan-Africanism's message of stronger bonds of solidarity for freedom and progress is more urgent than ever. How to leverage conversations for a Pan-Africanism that can lift Africa and the everyday African Diaspora out of state violence, food insecurity, economic inequality, displacement of ordinary people, degradation of environment, war and other evils?
To pimp another butterfly?
In 2014, Kendrick Lamar traveled to South Africa, hung on the hood and visited Robben Island, so he could later rap, "Mandela's ghost, hope my flows they propel him" and juxtapose Apartheid to black discrimination in the American 'How Much a Dollar Cost', chosen by Barack Obama as his 2015 song, stemmed from a Mzansi incident, while 'Complexion (A Zulu Love)' celebrated the beauty of the point sight of Melanisa. According to his biographer, Marcuse J. Moore, "The perspective he would gain from the homeland would prove invaluable to himself, the rap community, and the world at large."
"His time on the continent laid the foundation for Butterfly, a record that was as much about South Africa as it was about his own struggle to cope with burgeoning fame," Moore wrote in his critical biography, The Butterfly Effect. "'I felt like I belonged in Africa,' Kendrick later told the Recording Academy. 'I've seen all the things I wasn't taught. One of the things the hardest thing to do is probably to put [together] a concept about how beautiful a place is and telling a person while they're still in the Compton ghettos. I wanted to put that experience into the music.'"
But the return to basics is not just romanticism for the sixth region of Africa: the diaspora. In South Africa today, xenophobia lurks, precarious migrants are hunted down and massacred, while Operation Dudula profiles African nationals in the country for hostile action. As Cde Julius Malema said, the superior feeling will go from targeting other Africans to targeting other South Africans. In the album's single, "The Blacker the Berry", Kendrick compares gang fighting in Compton to ethnic conflict in Africa, if only because equally powerless Africans fight for blocks and spaces as both parties do not have:
It's funny how Zulu and Xhosa could go to war
Two tribal armies that want to build and destroy
Remind me of those Compton Crip gangs that live next door
While Kendrick's South African trip may seem like a regular touring commitment, his biography treats it as an ingrained experience on many levels. Lamar was writing and recording on the tour bus and South Africa provided a spiritual landscape that interrupted the flow. The tour also inspired the Black Panther soundtrack, with Mzansi artists Yugen Blackrok, Saudi, Babes Wodumo and Sjava joining their American peers for a pan-African masterpiece.
Blackrok, whose "Oops" verse featured Kendrick and Vince Staples, tells Lamar's biographer that the co-sign has opened doors for unconventional South African rappers like her. Black America and South Africa also shared eclectic musical histories, spiritual triumphs of outcasts that went on to influence the world. Kendrick's return to jazz paralleled the long evolution of South African hip hop through older genres, going back from kwaito to the tangents of mid-century township jazz.
Moore, ambitiously perhaps, says Lamar's time in Mzansi helped change the course of mainstream black music. "If he hadn't taken this trip, or opened his eyes to the great splendor of the country, there would be no To Pimp a Butterfly."
"Free and avant-garde jazz may still struggle to attract larger fan groups, and sonically challenged art may still be relegated to smaller venues. South Africa has paved the way for Kendrick's greatest act. It also allowed him to return to where it all began, this time with a clear head and a full heart," Moore writes.
The promised full-throated African instruments after DAMN are only hinted at on the opening track of Mr. Morale and the Bigger Steppers. Perhaps West Africa, with its Afrobeats explosion, is the right place to continue the search. It remains to be seen which pan-African currents will be triggered by the current stay of the prophet in Black Mecca.
Follow This Is Africa on Twitter and Facebook to join the conversation.