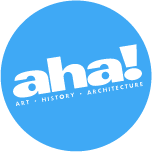 AHA! Night in New Bedford, Thursday October 14, presents Art in Tune
New Bedford, Massachusetts – For over 20 years AHA! produced FREE monthly events in downtown New Bedford, each featuring a different theme to showcase the range of creativity that abounds in this seaside town. October 14e is a tribute to New Bedford's musical flair. The talented artists and multicultural creative expression of New Bedford's arts and culture scene enrich the cultural life of the entire South Coast. The The artistic and cultural celebrations on 2nd Thursday offer artists, community organizers, educational institutions, museums, places of worship and small businesses a monthly platform to share their work and dialogue with a regional audience.
Live shows!
First Unitarian Church, 71 Eighth Street, Stage Artistry Studios, performances at 6:15 p.m. and 6:45 p.m.
Best of Broadway – Halloween Edition. A live musical tour of Broadway songs with a Halloween performed by talented young theater students who will dazzle you with their voices and knowledge of Broadway shows.
New Bedford Symphony performs live, 7.15pm Timothy Macri, flute and Joseph Bentley, bass.
New Bedford Whaling Museum, 5 p.m. to 7 p.m.
Outdoor event at the Whaling Museum Plaza. Masks required 18 Johnnycake Hill
Night of the Azores! New Bedford is home to a vibrant Azorean community. Celebrate part of its music, folklore and maritime traditions during the night of the Azores.
New Bedford Art Museum, 4 p.m. to 8 p.m.
608 Pleasant Street
AHA! Mini concert: Accomplished South Coast musicians at businesses and institutions in downtown New Bedford for a short concert during AHA! Night. Previous performers have covered folk, indie, jazz, hip-hop, and rock.
Exhibition: Uncommon Threads: The Works of Ruth E. Carter
A solo exhibition celebrating the 30-year career of Massachusetts-native Ruth E. Carter as an Oscar-winning costume designer.
Exhibition: Eadweard Muybridge: Animal Locomotion
Eadweard Muybridge: Animal Locomotion is the library's latest exhibit featuring historical photographic studies of moving animals and early film screenings.
Alison Wells Gallery, 5 p.m. – 8 p.m.
106 purchase street
Catch the island vibes with live steel pan music from El Caribe to celebrate the Alison Wells Gallery's 7th anniversary!
Local art! New giclées and note cards from Alison's "In the Neighborhood" series on New Bedford (currently on display at the New Bedford Whaling Museum). In addition, original works of art by selected guest artists in stained glass, woodwork, ceramics and macrame.
Rotch-Jones-Duff Garden, 4 p.m. – 8 p.m. in the garden
396 County Street
Cool Banana Wig performs at 6 p.m.
Get the kids playing homemade or unusual instruments and JAM with the band!
Grand parade of pumpkins
Visit the premises to see an exhibit of Jack-O-Lanterns, carefully carved by members of the community. Inside the mansion, children can participate in a treasure hunt with prizes.
Sessions on rue Center, 5:30 p.m. and 7:15 p.m.
23, rue du Center
Jazz music under the jazz wall
Enjoy a live jazz / r & b performance from Joaqiun Santos (frontman and drums), Dominic Davis (bass), Evan Cole (vocals) and Adonis Martin (keyboards).
Art, history, architecture and events for children!
Campus Star Store, UMass Dartmouth Center for Visual and Creative Arts, 5 p.m. – 9 p.m.
715, rue des Achats
We are: 7 p.m. – 9 p.m.
Artist Talk and Contextual Community Engagement Poster Installation and artist talk with visiting designer, activist and visual artist Rick Griffith. Create your own illustration and personal message at the AHA Party on pre-printed poster templates for this collaborative autoethnographic typography project between Rick Griffiths, CVPA students, and the community. Displayed in the windows of Swain Studio (corner of Purchase and Union streets). Details on AHA.org
Room: Amanda Means: Light Years – Vernissage 6 p.m.
The Guggenheim-winning photographer pushes the boundaries of the photographic medium.
Paint and fabrics at The Drawing Room, 5:00 p.m. – 7:00 p.m., 36 North Water St.
Farrow & Ball organized by Liberty
These two leading English interior design brands have collaborated on a new edition of complementary paints and fabrics organized in timeless combinations for a new generation of homes. Industry experts will discuss the new collection throughout the evening, leaving plenty of time for your interior design questions.
Gallery X, 2 new exhibitions, 5 p.m. – 8 p.m.
169 William Street
Urban X-Ploration in the main gallery
An exhibition of works inspired by or representing the urban landscape. Curator invited by photographer Frank Grace.
Art by Pat Kellogg and Michael Hecht in the Douglass Gallery
New Bedford Fishing Heritage Center, 7 p.m. via Zoom (link available at fishingheritage.org)
38 Bethel Street
Highlighting several projects that pay tribute to the important work of women in fishing communities.
Ginok song, artist, recently created a mural depicting women in the fishing community of Petty Harbor, Newfoundland.
Angela Sanfilippo, president of the Gloucester Fishermen's Wives Association who created a quilt that tells the story of wives activism and helped create a monument dedicated to the role of women in Gloucester's fishing community.
Swing by the south end, Kilburn Mill, 5 to 8 p.m.
127 Rodney French Boulevard, main entrance, 2sd Ground
Open day – art receptions, art demonstrations and tours of the mill.
Judith Klein Art Gallery – new works, including acrylic and mixed media paintings and prints, as well as hand-printed textiles and new jewelry by Katy Jeffrey. Office 2-87
New Bedford Main Library, 3 p.m.
613 Pleasant Street
Mini pumpkin decoration
Pilgrim United Church of Christ/ Meal of Mercy, 5 p.m. – 8 p.m.
635 Achat Street,
Arts and Crafts, Booker T Washington Billboards, and Pumpkin Decorations