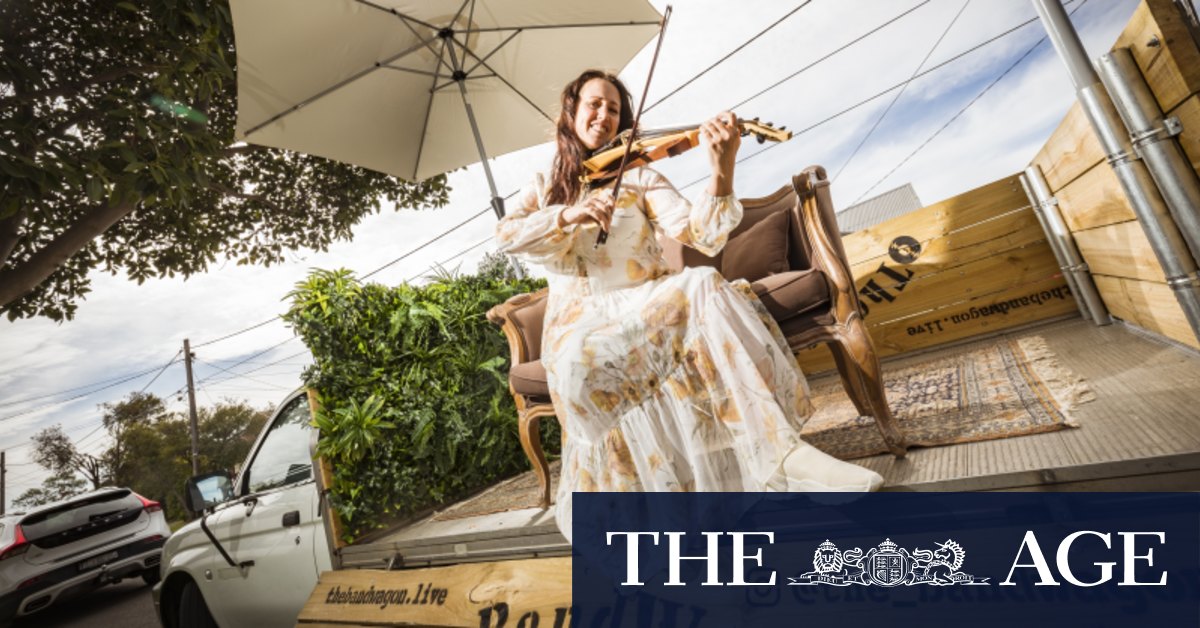 Band Wagon ready to rock and roll as music hits the streets after Victorian COVID closures
As everyone knows, lockdowns have removed music from Melbourne's streets, clubs, pubs, festivals and performance venues.
But jazz singer and violinist Fem Belling is determined the music will return immediately. As the new freedoms draw closer, she has a mobile pop-up jazz club ready to roll.
Ms Belling was among the thousands of performers who lost regular concerts when the city closed for months last year, and continued to close during the closures that followed.
"Like artists around the world, I felt so helpless," Belling says. "We all felt so left behind. I have never felt helpless before. I write all of my own shows, and all of a sudden it seemed pointless because there was nowhere to play.
But she and her partner and CTO Casey Macrae weren't about to be overcome by such overwhelming inconvenience.
They decided to prepare to bring music back to the streets – and everywhere else – when the restrictions finally started to ease and outdoor music was allowed again.
And that's how the Band Wagon was born.
Belling, with free time, was trying to find a future for his music career one evening when the idea for an outdoor mobile jazz club came to him.
"Melbourne has always been known for its craziness and art," she says.