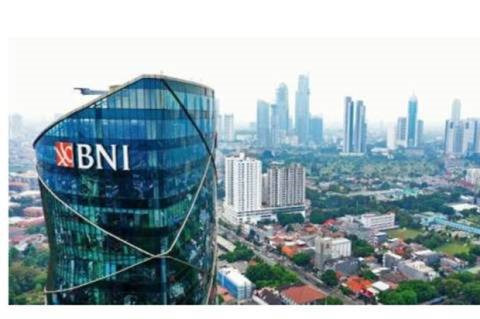 BNI Java Jazz Festival 2022 presents Metaverse and iPhone 13 Pro awards – Inforial
Inforial (The Jakarta Post)
Jakarta ●
Thu 26 May 2022

2022-05-26
19:49
0
e16ff64e7ecc29b41741491223159414
4
Tooltip

Free

Indonesia's biggest jazz event, the BNI Java Jazz Festival 2022, is getting closer. Festival-goers are starting to be curious about the surprises that BNI JJF could have in store for them. Title Sponsor PT Bank Negara Indonesia (Persero) Tbk. or BNI is all set to provide customers with the best time ever during the live experience.
BNI's Director of Consumer Affairs, Corina Leyla Karnalies, said the hype for BNI JJF is reaching its peak. Besides the list of talented musicians, jazz lovers will also be delighted by other surprises prepared by the committee. "As title sponsor since 2016, we are committed to making this event even more exciting. After all, it is a form of BNI's contribution to the creative industry in Indonesia," she added.
Corina revealed that there will be fun activities at the BNI booths such as the BNI Mobile Legend Mabar (massive multiplayer) with the RRQ gaming community, a photo contest, the Metaverse experience at the digital experience booth and more. 'others.
All of these activities will be available for three full days. Of course, transactions will be more transparent as all BNI Java Jazz 2022 transactions will be fully digital," Corina continued.
BNI is also issuing a TapCash card with a special design for BNI JJF 2022, including one that features artist Johnny Stimson as special merchandise. The bank also offers a 10% discount and additional benefits for the purchase of goods with a debit card, credit card and QRIS BNI Mobile Banking.
BNI offers cashback of Rp 1 million (USD 68.36) for BNI credit card applications through e-forms, as well as a voucher of up to Rp 300,000 by redeeming BNI reward point and balance Tapcash up to Rp 250,000 by opening a Life Goals BNI Tapenas (future savings) account.
Festival-goers bringing their car can also take advantage of a Rp 1 promo with TapCash and 30% cashback at non-FnB renters (food and drinks) with a BNI credit card.
"Our flagship program is an iPhone 13 Pro grand prize for opening a BNI Taplus account at the event," Corina concluded.