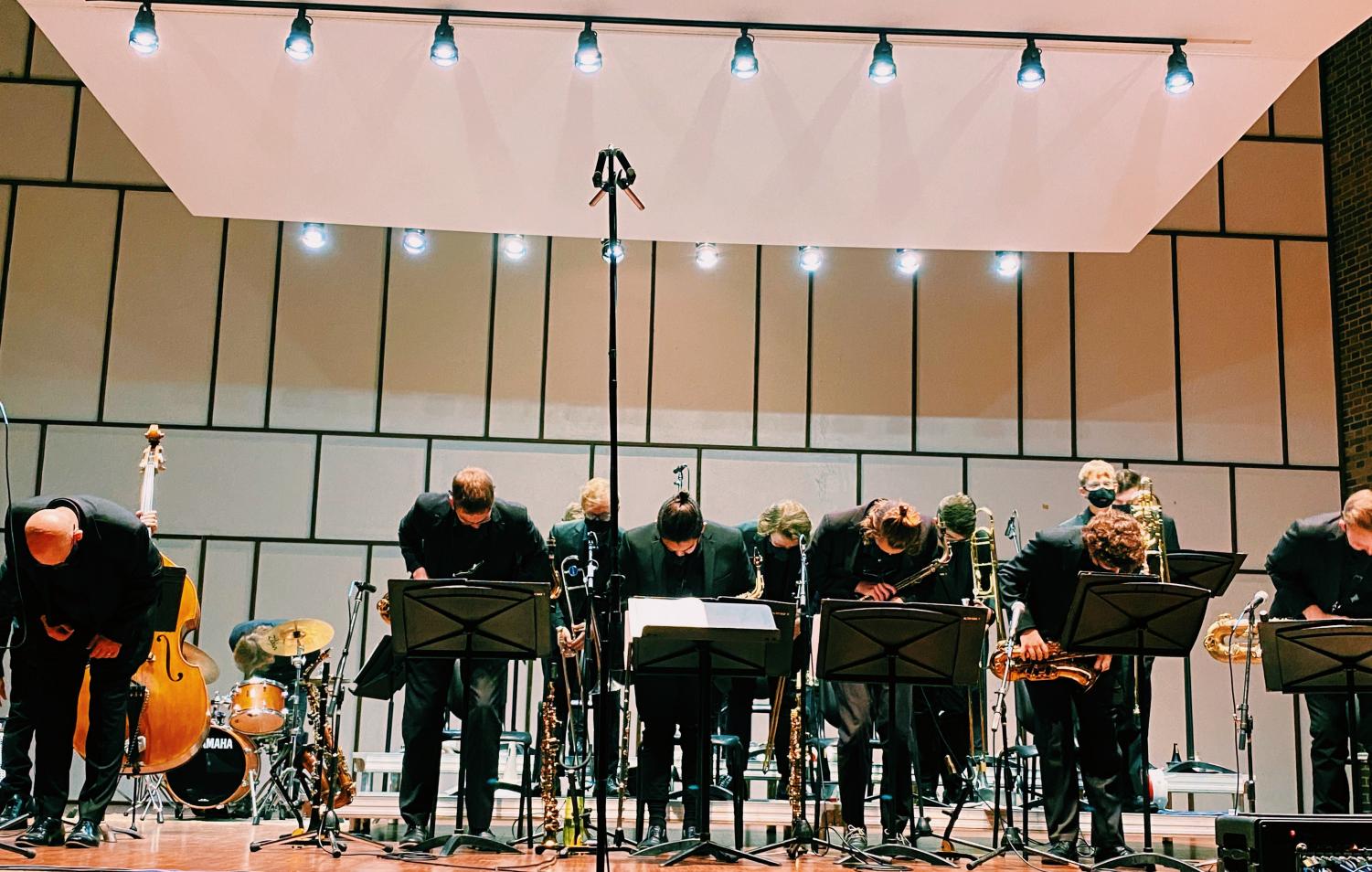 Bringing jazz to life with Bob Hurst
The pandemic may have stopped live music, but on October 14 at 7:30 p.m., the UW-Whitewater Jazz One Ensemble and world-renowned guest artist Robert Hurst showed audiences that jazz is indeed living ! Presented with a timeless and classy sound, the only word to adequately describe the outcome of the evening is, success! They reminded everyone what it means to go out for a night and really enjoy the music, not just to listen, but to be absorbed.
The ensemble is jam-packed with an array of talented multi-instrument musicians; however, one in particular stood out, playing an instrument that brought a taste of sass to the band's sound. Senior flautist Enrique Chambers, a flute major, was the touch of grace audiences needed to hear in the song called "Shout Me Out" by John Clayton. Playing notes almost too high for the human ear to detect, with a balance that left everyone in awe as it sounded effortless. Likewise, he was often the highlight of the pieces, serving as the finishing touch to each crescendo, playing with a passion visible behind each note.
"I am passionate about all of my instruments because music gives me a place to share what I feel and think without needing to use real words," Chambers said.
The passion for jazz music and performance was a common theme throughout each night as Brandon Terwilliger, Lily Freeman, Alex Fiedler, David Stoler, Aidan Bray, Mckennen Tobin, Quinn Galvin and Kyle Deschner all killed their solos and proved that they were born to be over-organized. By their side throughout the night was talented musician and composer Robert Hurst, who had mentored the groups in the days leading up to the performance. His genius was visibly contagious as the tone of Mr. Hurst and the ensemble blended seamlessly together, showing audiences that his knowledge was a blessing to the music department at UW-Whitewater and the future of musicians and professors such as Dr Michael Hackett, director of representation, instruct.
"The beauties haven't been born yet, but they obviously have been," said Hurst, referring both to the title of the album he composed and to the student ensemble.