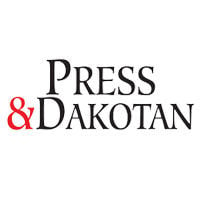 Cheer & Dance: Gazelles fourth, 13th at Brookings | Sports
BROOKINGS — Yankton finished fourth in the dance competition and 13th in the cheer competition at the Brookings Invitational Cheer and Dance Meet on Saturday in Brookings.
Brandon Valley won the dance title with a 294.75, beating Class A powerhouse Dakota Valley (283.75). Sioux Falls Washington (277.25) was third, followed closely by the Gazelles (275.75).