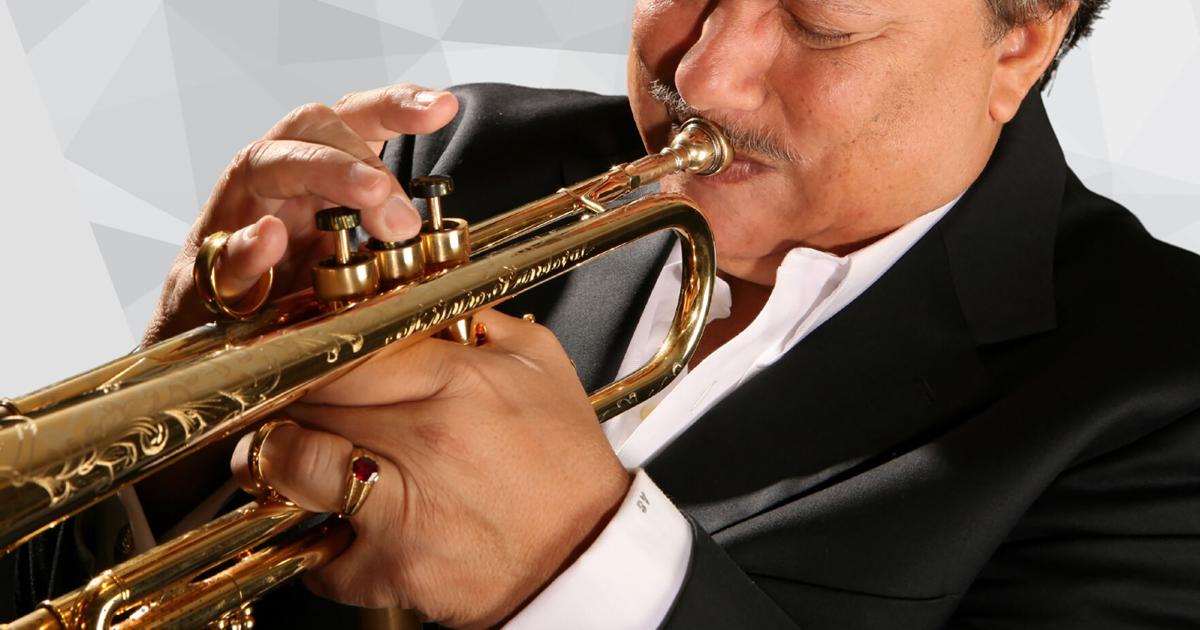 Debbie Allen Dance Academy Hosts 'Sounds of Sandoval' Jazz Festival | arts and culture
For the past 22 years, the Debbie Allen Dance Academy (DADA) has provided comprehensive dance instruction and learning opportunities for budding artists in Los Angeles. To help further expand the reach of dance and performing arts in the city, DADA and the Annenberg Foundation are organizing the "Sounds of Sandoval" jazz festival, led by 10-time Grammy Award-winning musician Arturo Sandoval, the Saturday September 17. and Sunday, September 18.
"Debbie Allen and Arturo Sandoval have a longstanding relationship, supporting each other," said Gina Baffo, Director of Marketing and Communications at DADA. "They both share a passion for the performing arts, making it accessible to all and breaking down barriers so that regardless of socio-economic status or whether or not you have had any training, whether in the world of music or in the world of dance, that there is programming there.
The festival will fill the walls of the Rhimes Performing Arts Center, DADA's new cultural home and community center, with the first official presentation taking place in the Wallis Performance Space.
"What better way than to come together to bring something that has both an arts education and a piece of professional development, and also welcomes the community to this beautiful new Wallis performance space here at the Rhimes Performing Arts Center than a festival jazz," Baffo said.
"In our new space here at the Rhimes Performing Arts Center, and more specifically at the Wallis Performance Space, we seek not only to train young dancers who aspire to have movement and dance in their lives, but also to be part of the community. . And they've only been physically in space since April, so it's a wonderful way for us to open the doors to our immediate community here in this neighborhood and also the greater Los Angeles community to see what it's like. acts, how we bring in young artists from all walks of life… and to bring this art to the community beyond dance, that's the beauty of partnering with Arturo.
Featuring Sandoval in an intimate cabaret-style concert, salsa lessons led by internationally acclaimed director, dancer, choreographer and actress Debbie Allen, a masterclass and performance for budding musicians, the two-day festival will offer a multitude of opportunities for both education and entertainment throughout the weekend for budding artists and lovers of jazz and Latin dance.
"They are two beautiful legends in their own space coming together and welcoming the community to share what they both have a passion for," Baffo described.
The festival is the first public event to take place at the 24,000 square foot Rhimes Performing Arts Center, named after DADA benefactor and television producer Shonda Rhimes. Sounds of Sandoval ticket prices vary depending on the event, with the Sandoval masterclass on the 17th costing $25, Allen's salsa lessons on the 17th and 18th costing $30, the Sandoval concert on the 17th costing between $75 $ and $125 and the Young Artists Concert on the 18th costing $40.
"For the masterclass with Arturo Sandoval, we invite music teachers, aspiring musicians, jazz enthusiasts, professors from different universities as well as conservatory programs and college programs to come and participate," Baffo said. "It's only $25, which for a class with Arturo Sandoval, who is an icon and a legend in his own right, was specifically designed at this price point to be accessible. We also partner with different organizations to sponsor tickets.
For Baffo, it's about bringing the community together again after two difficult years of separation and deprivation during the pandemic.
"One of the things I love is the fact that we have dance in this room," Baffo said. "It's a jazz festival, but there's community building and dancing… We were all craving that during COVID. When you come together with the community or with friends or family and engage in the performing arts, there is this intangible, sometimes almost indescribable connection that occurs.
Since 2000, DADA has become renowned for its ability and ability to bring people together to celebrate the art of dance, especially often disenfranchised groups such as the black and Latino communities of Los Angeles. The success of the organization is based on the principle that the character, nurture and creativity engendered by arts education are invaluable to individual achievement and our success as a nation.
"(Sounds of Sandoval) has all the pitfalls of art experience and knows that we're all replenishing our cup after it's been two years dry, and it's beautiful to do that with some music and dance," Baffo said.
The Jazz Festival "Sounds of Sandoval"
WHERE: Rhimes Performing Arts Center, 1850 S Manhattan Place, Los Angeles
WHEN: Saturday September 17 to Sunday September 18
COST: Ticket prices vary by event
INFO: debbieallendanceacademy.com