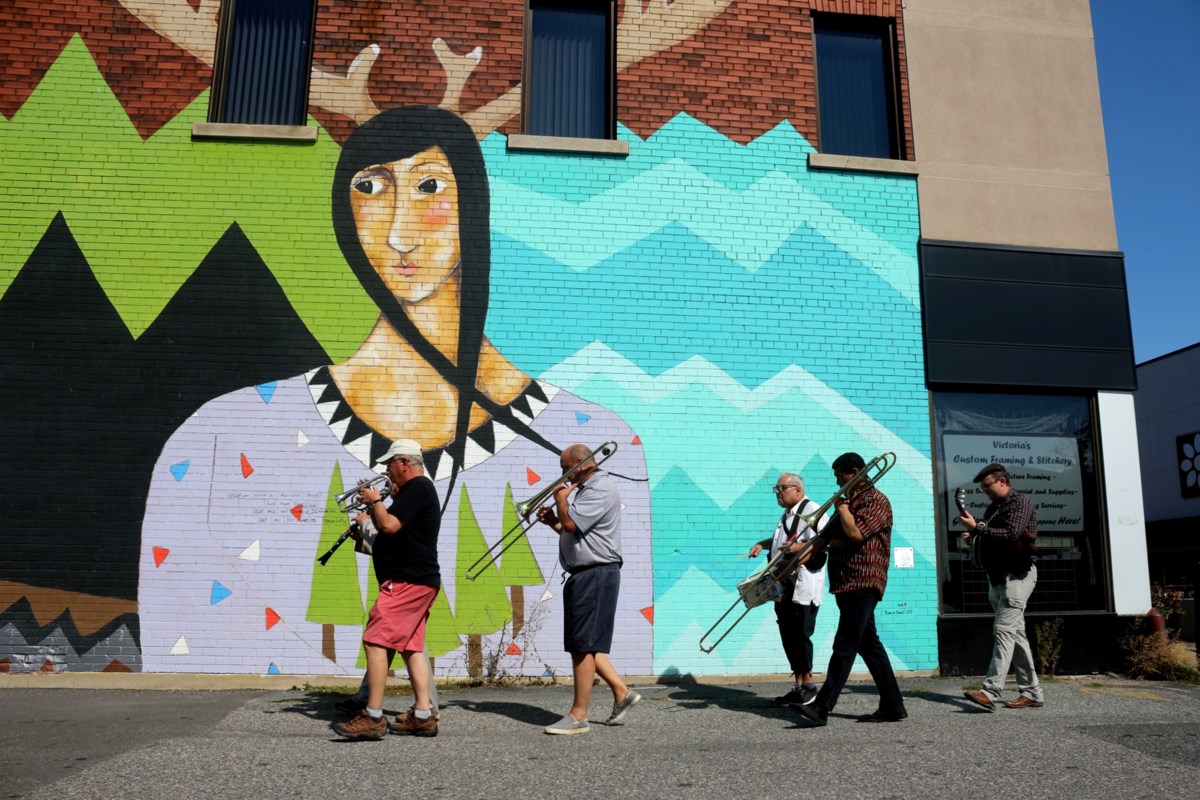 Gallery: A Jazzy Afternoon in Downtown Sudbury
The Sudbury Jazz Festival with even more great music from September 8 to 10. And on Saturday, the event transformed Durham Street itself into a traveling concert hall for the festival's annual Jazz Walk.
The evening concerts were mainly held at Place des Arts as part of a new partnership with the Sudbury Jazz Festival. But Saturday afternoon was all about strolling as the Nickel City Dixie Stompers took music lovers from venue to venue for the Jazz Walk.
Starting in the Alibi Room, the jazz march kicked off with the Stompers making a joyous noise in and around the downtown lounge before the Zack Martel Trio entertained the intimate crowd with their Prohibition-era jazz based on guitar and clarinet.
The Stompers then led the Durham crowd to Oscar's Grill, where the Tony Simpkin Trio improved through some classics on piano, double bass and drums.
Next, the Dixie-land crew led the parade of music lovers to Station 84 for their date with the golden hits of Sarah Craig and her trio.
The Sudbury Jazz Festival offered three days of concerts by the Teva Sela Quartet with John Roney, Tio Chorinho, Canada's premier Brazilian choro with Quebec singer Flavia Nascimento, Ernesto Cervini's Turboprop and Rich Brown and the New Abeng Quartet, ES: MO, Heavyweights Brass Band, Caity Gyorgy, Sundar Viswanathan's Avataar and Grammy, Latin Grammy and Juno award winner Alex Cuba.
Festival director Louis Simão told Sudbury.com at the launch that he hopes the partnership with Place des arts will be a multi-year one.
"We believe this will allow us to strengthen our relationship with our target audience, while attracting new fans of jazz music," he said.
The new partnership also means more jazz music throughout the year. Jazz Sudbury and Place des arts have forged a partnership offering weekly concerts.
Held every Wednesday at 6 p.m. at the Bistro de la Place des arts, the incursion is new for Jazz Sudbury, and the organizers will reveal more information, as well as the artists, soon.