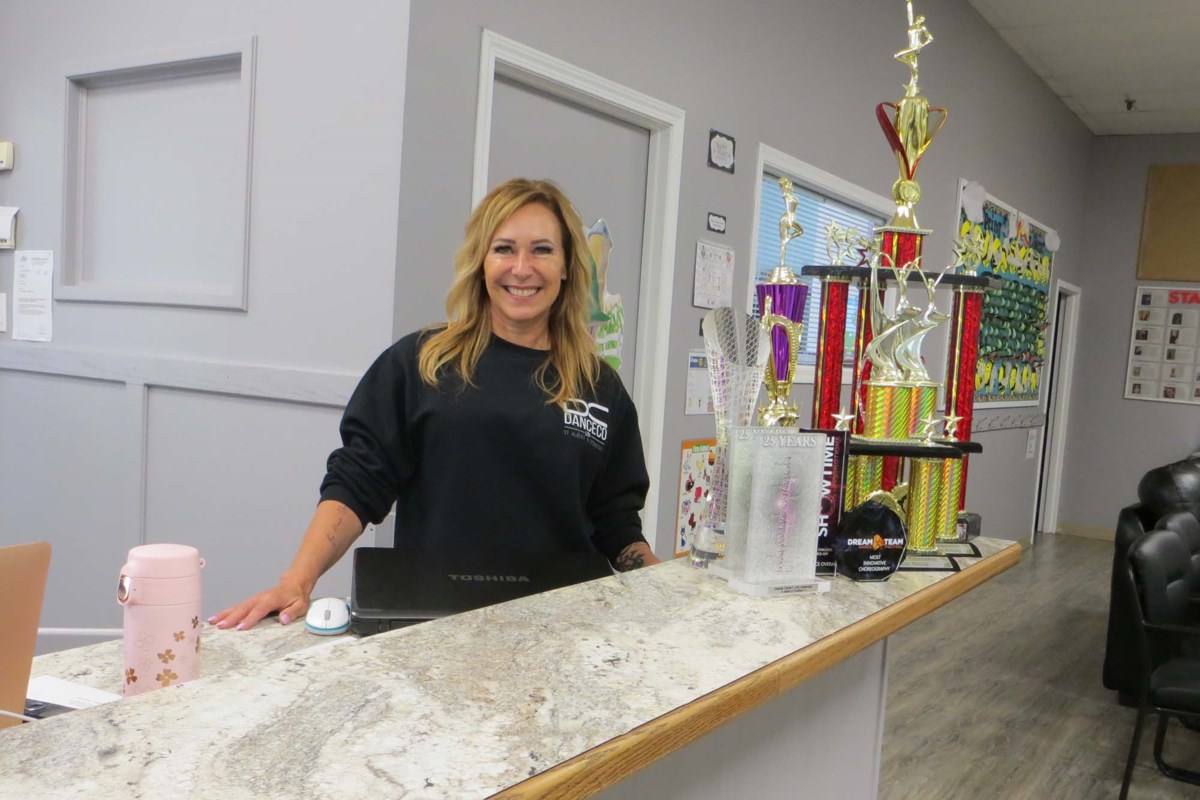 Gazette Readers' Choice: DanceCo Named Best Dance Studio
"I couldn't do it without the teachers, but the reality is I couldn't do it with the dancers."
A stage inside DanceCo's foyer and the trophies inside – more than 50 shelves, counters and nooks – glisten in the sun.
It's clear from the scintillating material that the students at the McKenney Avenue Dance Studio punch above their weight in performance as well as in competition.
Last week, DanceCo added another honor to its prestigious list – the St. Albert Gazette 2022 Readers' Choice Award for Best Dance Studio.
"I'm honoured. It's amazing and I'm so grateful. I have no words. The people you want to see say they love what you do. I couldn't do without the teachers, but the reality is, I couldn't do it without the dancers," owner Tracey Knott said.
Unlike many studios where the owner is also a professional dancer, Knott's expertise is in administration. Founding owner Lianne Litven began teaching classes in 1995. Knott joined the company in 1996 on the administrative side of the business. About 15 years ago Knott became a partner and five years ago he assumed full ownership responsibilities.
"In some ways it worked well. I really appreciate anyone who can dance, but I don't have to focus on the creative side. It gives me more time to manage business," Knott said.
Although the St. Albert resident is a 26-year industry veteran, she has no plans to retire. It's the young dancers who keep her young.
"It's the kids for sure. They are tall. Sometimes it feels hectic, but it's good energy. There is music and the children are happy. They bring a good attitude to life.
DanceCo currently teaches nearly 1,000 students – approximately 650 dancers at the St. Albert location and another 350 at the North Edmonton location.
"We opened the Edmonton site about 10 years ago. I'm from north Edmonton and we've had so many people from north Edmonton bringing their kids to St. Albert. They asked, "Why don't we open a store in North Edmonton" and it worked out really well.
Knott employs 40 people – six at the administrative end and the rest as instructors teaching ballet, jazz, tap, hip hop, contemporary dance, lyric theatre, musical theater and acro. DanceCo also runs a day nursery school bearing its own Happy Heart identity.
"The main reason I'm still here and doing well is because of my staff. I can't know every dancer, but they know every kid personally. My staff are amazing, and I couldn't do this without them.
This season, the studio has made a low-key return to recitals and competitions. He even plans to send a group of dancers to take part in workshops and dance performances at Disneyland in 2023. The week-long bonding trip was a biannual tradition that came to a halt during the pandemic lockdown.
In addition to hired staff, Knott's daughters, Teri and Brittany, work at the studio.
"We are a unit. It works because we approach things from different angles. I have more experience and I can see how things work. My daughters are younger and they bring new ideas. It's good for all generations to be close and learn from the past, but we also need to keep an eye on the future.