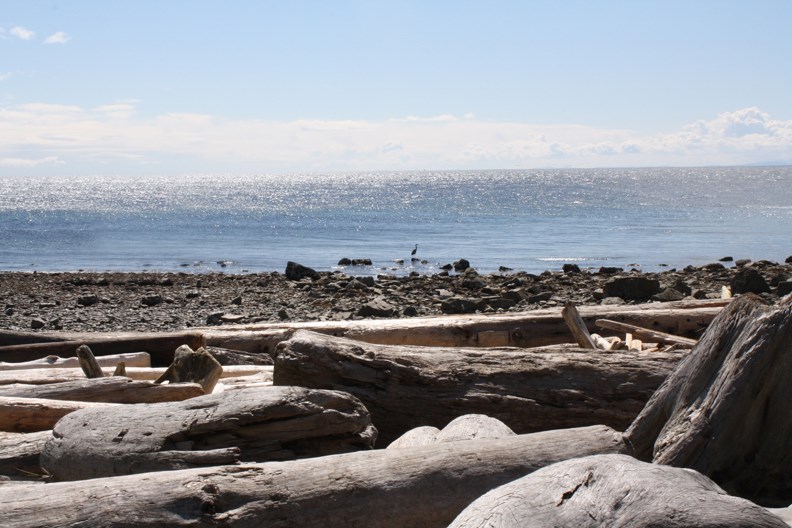 Gumboot Nation: It's Peanut Butter Jam Today (Saturday)
The 11th edition of the Peanut Butter Jam will take place this Saturday, July 16 at Henderson Beach. Bring your sunscreen, beach chairs and cash donations to the food bank. It starts at 1 p.m. and goes to? Music provided by Slightly Twisted and friends, with special guest Al Harlow (Prism) playing a special set featuring some songs from his new album, Al Harlow Now Fun on the beach, great music and support for your food bank local !
Slow Sundays, July 17. Starting at noon, the loose-ended ukulele band is followed by Zarmari – flamenco dancer. Next is the Jazzy Jacqui Allen Trio with Ken Dalgleish on keyboards and Boyd Norman on bass; Charlotte Wrinch leads to the star performers of the Billy Hillpicker Band around 2:30 p.m. Chairs, blankets, sun hats and hydration are suggested.
July 21, at 7 p.m., Thursday Jazz! with Karen Graves at Roberts Creek Legion #219. Tickets at robertscreeklegion.com. Dinner served from 5 p.m., members free, guests $10.
Friday, July 22, at 5 p.m. Petunia & the vipers. The always amazing Petunia will do two shows! A good time of swing-flavored, hillbilly-flavored ragtime, one of a kind, you don't want to miss this kind of show! Dinner-show: 5 p.m. to 7:30 p.m. (members $8 and guests $15). Evening show from 9 p.m. to 1 a.m. ($10 members and $20 guests). Tickets can be purchased for either show – or both! (Get tickets to both shows $15 members or $30 guests.)
Next jazz night is July 28, 5pm The Peter Van Organ Trio, come enjoy this new jazz band in our community with Peter van Deursen on Hammond B3 organ and resident jazz musician Graham Ord on sax ! Dinner served from 5 p.m., music starts at 7 p.m. Show ends at 9:45 p.m. Members free and guests $10.
Also at the Legion, a special on Sunday, July 31 at 7 p.m. Still Spirits, a six-piece Yardcore band from the backwoods of Maple Ridge. For most of the past decade, they've been selling a heady mix of bluegrass, laced with pure punk rock passion, all across Western Canada. Bringing a thirst-quenching fury to dance floors and backyard barn burners, these brave guys showcase a lively energy that can only truly be experienced properly among thriving crowds during one of their fan-fueled hootenannies. hook. From their humble beginnings as street musicians, rehearsing and recording their first EP in their own shack, to sweat-soaked stages in countless clubs, bars and speakeasys, one thing remains certain, if the Still Spirits are in your town, you better prepare your livers and shine your dancing shoes! Save and buy your tickets in advance: members $10, members' guests $20. Tickets at the door: members $15 and guests $25. Music: www.StillSpirits.Bandcamp.com.