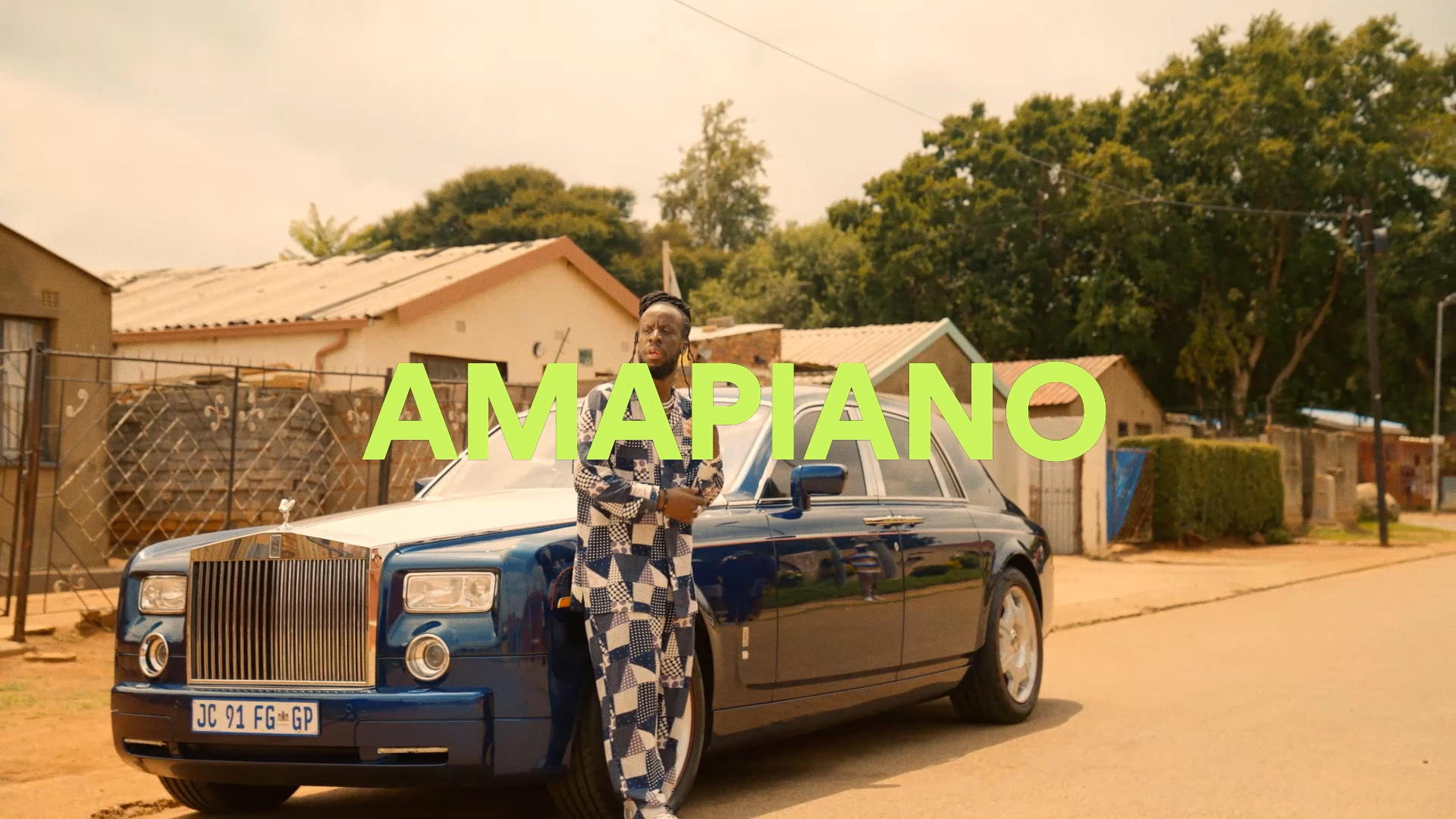 How the World is Reinventing Amapiano, South Africa's Hottest Music Export — Spotify
Since 2019, Amapiano has emerged commercially as one of Africa's hottest exports. It's the latest South African music genre to see its artists on the global stage, with streams outside sub-Saharan Africa increasing by more than 563% on Spotify over the past two years. And with more than 920 million global streams from Amapiano to date, it seems likely that streams on the platform will hit 1 billion by July this year.
Spotify shines the spotlight on Amapiano with a new documentary detailing how this unique blend of house, jazz and lounge has touched fans and inspired artists across France, Morocco, Japan and beyond.
The documentary also serves as an introduction to Spotify: music that moves, a new series focused on locally grown music that crosses borders and shapes cultures in unexpected places. For the inaugural episode, artists inspired by Amapiano inside and outside the South Africa discuss why the genre resonates around the world, how it's being reinterpreted by non-South African creators, and how it brings people together, even if they don't understand the lyrics.
The freedom to reinterpret and reinvent
Amapiano is a genre known for its versatility. And in the eyes of the South African artist DBN Gohaving the creative freedom to explore the genre in her own way has helped her as a musician.
"It's an interpretation. That's what music is about. DBN Gogo points out in the documentary. "How do you interpret it? How do you see it? How can you add your own touch to it? »
Many international artists agree. For example, the Japanese dancer FATIMATES underlined "a feeling of closeness" induced by the genre, and the French artist of Kinshasa origin Youssoupha described Amapiano in his interview as "music without forcing. . . self-flowing music.
These comments reflect the relaxed style of music that has touched international audiences and that Youssoupha himself infused into his latest album, Neptune Terminus (Origins)in his signature style that combines passionate music with lyrics that denounce racial and social injustices.
Moroccan producer, sound engineer and DJ Flomine shared the same sentiment, believing that mixing Amapiano's sounds with those of his own country added another dimension to the genre.
"When you mix Amapiano with traditional Moroccan music [gnawa], it connects people. And when you introduce live instruments, people love it, because it changes the culture," Flomin said.
Make the scene grow through dance
Amapiano's appeal is rooted in dance and rhythm, and platforms such as TikTok have helped export the movement to millions around the world.—something from Amapiano stars like Kamo Mphela were quick to grasp.
"I will always see dance as a global language because everyone can relate to it," Kamo said.
Dancers like France's Andy Dlamini and that of Egypt Yara Saleh have also used social media to add their own touch to Amapiano at home and reach a large female audience along the way.
"It's part of my own DNA. I am very aware of my feminine energy. . . . I just realized that there is so much power in my movements as a woman," Andy explained.
While Amapiano has quickly become a cultural force in many parts of the world, it is still a relatively young genre that is rapidly evolving. And like Afrobeat before it, this movement is set to grow and grow as more cultures and scenes around the world collaborate and reinterpret the sound to make it their own. For the Japanese DJ team TYO GQOMthey think it will only serve to further unite the dance scene.
"There is growing interest in Amapiano among Japanese musicians," they explained. "They wonder how they can incorporate the Amapiano sound into their music."
For more artists pushing Amapiano onto the world stage, check out our Piano to the World playlist. And stay tuned for the next video in the Spotify: music that moves series.