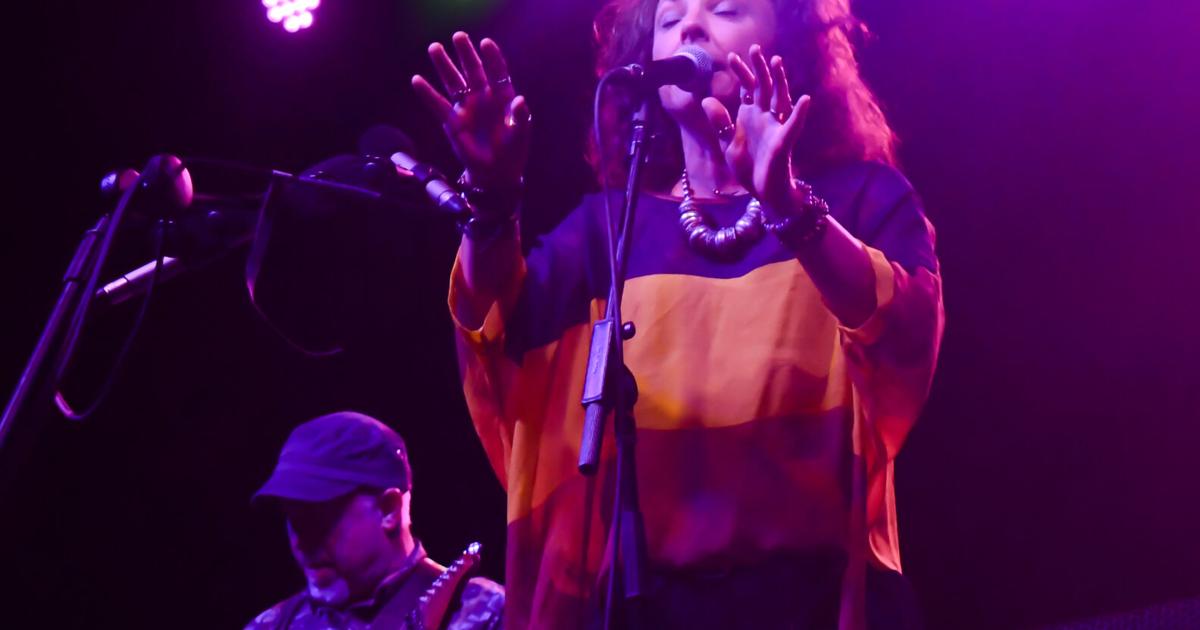 Jazz in June festival moves entirely to Andrews Park | Community
The Jazz in June festival has found a permanent home in Andrews Park.
Organizers of the 39th annual free festival have confirmed the music event has moved from Brookhaven Village to Andrews Park for all three nights.
Jazz in June takes place June 16-18 near the park pavilion, with blues and jazz concerts every night.
The concert program includes the following elements:
• June 16: The US Army Jazz Ambassadors at 7:30 p.m. and JW-Jones at 9:15 p.m.
• June 17: Nth Power at 7:30 p.m. and Marquis Hill & the Blacktet at 9:15 p.m.
• June 18: Mark Lettieri at 7:30 p.m. and Ghost-Note at 9:15 p.m.
Musical styles featured include jazz, blues, funk, soul, and other genres.
Eric Walschap, director of the Jazz in June program, said featured musicians are selected by a 12-person committee and musicians can submit nominations. This year, they received approximately 80 submissions and six musical groups were chosen.
He said the committee was already considering entries for its 40th anniversary season, with bands considered 18 months before each festival.
Walschap said organizers like to select nationally and internationally known musicians, and also focus on selecting a mix of culturally, instrumentally and genre-diverse bands.
"We want diversity. It's really, really important to us," he said. "We…understand there's more than the 12 of us. It's the 50,000 people who end up going to the concerts.
Walschap said the band's lineup is solid, with multiple Grammy Awards and international blues and jazz winners, well-known names and legendary bands selected.
"Our six bands have something amazing about them," he said.
Walschap said the U.S. Army Jazz Ambassadors were created during the Cold War and toured the world to help ease tensions with the USSR and show off American jazz music. The original group included jazz greats such as Louis Armstrong, Benny Goodman, Dizzy Gillespie and Duke Ellington.
"Essentially, each group is either an international winner in their area or a group of Grammy winners or someone incredibly famous," he said.
The festival was entirely virtual with three bands in 2020 and drew fewer residents last year due to the COVID-19 pandemic, executive director Norman Hammon said, with overall viewership dropping to half the total usual 50,000.
This year the festival is being rebuilt and, for the first time, including the sale of alcoholic beverages, all from local businesses. The event will also include food trucks and possibly a moon bounce.
Hammon said the festival is funded by grants, subscriptions, private donations, t-shirt sales and food sales fees.
"We are back, better than ever. We have a dynamic lineup, it's going to be all in the park…and it's going to be wonderful," Hammon said. "We encourage everyone to come out. We're so happy to be part of the lineup again with all the festivals in Festival City, and to feel like we're all back in business.
place of consolidation
Hammon said that in recent years Jazz in June has been at Brookhaven Village two nights and Andrews Park one night.
The move to consolidate the festival to the park location was done over a 10-year period, he said, with the pandemic partly factoring into that decision.
He also cited financial reasons for consolidating the concert site, saying dismantling, moving and reassembling the concert was expensive. Moving the festival to Andrews Park allowed for a centralized location that is also accessible to residents.
Hammon thanked Brookhaven Village for providing a location for more than 30 years and said the decision to move was amicable and the representatives there were very understanding.
Since the move, he said the City of Norman's Parks and Recreation Department had been instrumental in helping organize the three-day festival at Andrews Park.
Hammon said last year's festival was the first major event in Norman to be held after post-pandemic restrictions were lifted in Norman.
"People were so incredibly grateful that a festival was happening again in the city of festivals," he said of the 2021 event.
Hammon, who has been a contributor to the festival for 37 years, said he thinks Jazz in June is "one of the most amazing festivals not just in our community, but in the state."
"The vibe you give off to people is nothing but uplifting and great. People love it. Even people who don't know anything about jazz love it. It's a very positive event," a- he said. "You have people from all parts of the community sitting side by side in the audience enjoying the night and listening to some of the best jazz and blues anywhere in the United States or the world, for that matter. "
More than concerts
Jazz in June also offers residents opportunities during the day to hear festival headliners and learn more about the world of music.
This year, the 2 p.m. clinics will be held at Norman Public Library Central each day of the festival in the Oklahoma Redbud Hall, with each headliner: Jones on Thursday, Marquis Hill on Friday, and Lettieri on Saturday.
Each clinic will last approximately one to one and a half hours. The clinics include music, discussions on music craft and education, and question-and-answer sessions with artists.
Mike Pierson, a board member who organizes the clinics, said their purpose was primarily educational and they presented a more laid-back environment than late-night gigs. At past festivals, some clinics have attracted up to 80 people.
"The coolest thing about the clinics is that they're Grammy winners, they're top musicians recognized around the world. They come to Norman, Oklahoma," Pierson said. "You get really close, you talk to them, you ask them questions and you really ask them how they feel about their craft, and they're the best of the best at what they do on their instruments. … It's as good as the festival itself in a different way.
He encouraged residents who are interested in bands, jazz or music in general to attend.
Organizers are also planning a Saturday morning children's program teaching the basics of music literacy and music theory. Details are pending.
In addition to reaching an in-person audience, Hammon said the concerts are recorded and then post-produced into a radio production, done in partnership with the University of Oklahoma Public Radio KGOU. The program is then distributed for free during the weekends of July 4, September 5 and May 29.
These shows can expand the festival's potential audience to more than 100,000 additional residents. Satellite stations KGOU and Tulsa Public Radio at the University of Tulsa are just a few examples of stations that run the program, Hammon said.
For more information, visit jazzinjune.org, facebook.com/NormanJazzinJune, @jazzinjune on Twitter or normanjazzinjune on Instagram.