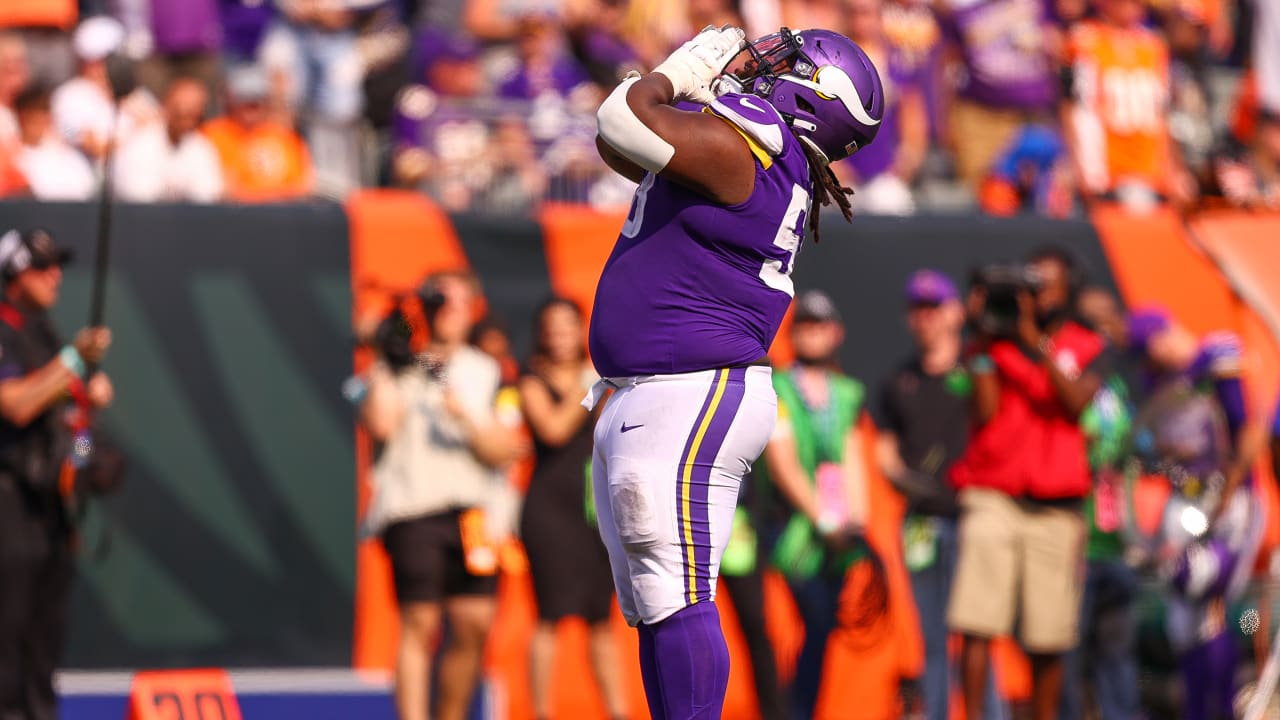 Jazz-loving "Juggernaut" finds new opportunities with the Vikings
[ad_1]
Pierce has been a bit reserved in his exploration of the landmarks of Twin Cities because of the pandemic. The architecture of the Guthrie Theater caught his eye and he heard of concerts that returned to The Armory. He will likely visit some museums in the spring and is open to suggestions.
In the meantime, he creates bonds and breaks bread with his teammates, including defensive tackle Dalvin Tomlinson, who joined Minnesota this offseason. They managed to have brunch with their loved ones on a day off from training.
The two quickly bonded through the mutual friendships of Pierce's high school teammates who had played in Alabama with Tomlinson, who grew up just south of Atlanta. Pierce had teamed up with Ryan Anderson and TJ Yeldon.
"Oh yeah, that's my guy. We're kind of like brothers now," Tomlinson said. "I knew I was going to be good friends with him because I love Ryan to death."
Tomlinson is a great video player. Pierce isn't, but they enjoyed the humor and off-court conversations to help the Minnesota defense take shape for 2021 and beyond.
"He's funny, man. And we have a lot in common, but some things don't," Tomlinson said. "We always talk about architecture or houses or cars, stuff like that. We always send each other beautiful houses that we find on Instagram and we say, 'Have you seen this architecture or the glass that they have on the roof of this house right here? ' He's just super cool. "
It all adds up to the completeness of the 6-foot, 340-pound Pierce, which received its nickname, "The Juggernaut," from former Ravens rusher and Minneapolis native Terrell Suggs.
"I was an undrafted rookie at the back of each row, doing the undrafted rookie thing. I made a few plays, and Terrell Suggs noticed me, actually before my coach," said Pierce. "He's a real big fan of Marvel, a real big movie guy, so he just nicknamed me The Juggernaut. I was just running through people, and it's kinda stuck."
Suppose that when someone with a good nickname (Suggs is T-Sizzle) is tasked with giving a nickname, the recipient is in good hands. Pierce has the Marvel character tattooed on his right calf, a nod of approval and a reputation to fiercely defend on the court.
"It's definitely a mentality I'm proud of, so whoever lines up in front of me, I'm just trying to see the running back through them, and now the quarterback as well," said Pierce. "It's a mentality that you need to have as a nose guard as well. It means a lot to me. I tattooed it here. I love it. I was a comic book guy too, but just to have a [likely] Hall of Famer gives me a nickname that means the world. "
Chatting with people – new teammates, members of the media, fans, and the general public – always came naturally to Pierce, who mentioned that he "got in trouble in grade school for talking all the time." .
"I had to get this out of my system in the school zone, but I'm just trying to enjoy life. I love meeting new people. You can always find something in common with anyone," Pierce said. . "We're all human. We all have to some extent the same daily walk.… The more accessible you are, the better you can lead when it's time to get things done."
[ad_2]