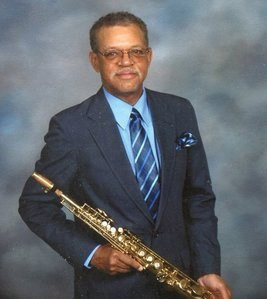 Jazz saxophonist Carlton Ayles dies at 77 | Richmond Free Press
[ad_1]
Richmond jazz icon Carlton Andrew Ayles has passed away.
Mr Ayles, a saxophonist who has entertained for decades in the Richmond area, succumbed to complications from lung disease on Saturday, September 18, 2021. He was 77 years old.
The Philadelphia transplant received final tributes from family and friends on Monday, September 27 at St. Edward the Confessor Catholic Church on the South Side. He is buried in the Mont Calvaire cemetery.
As his family noted in the program, Mr. Ayles was 9 years old and in grade four when he "met his first love, the saxophone. Samuel Grant, his first orchestra teacher, recognized a "diamond in the rough" and motivated (Carlton) to play the instrument. "
Along with his music, Mr. Ayles also played football in college and later in Armstrong High School before graduating.
While attending college in the Richmond area, he fell in love with jazz stars Stanley Turrentine and Gene Ammons. He started performing with GC Coleman and the Soul Twisters and later with Mike Harrison & The Imperials.
Mr Ayles' musical career was cut short when he was drafted into the military, his family said. He served in Korea and on an American base, becoming a sergeant before his release.
Back in Richmond, he first joined a band called Brother Love, then formed his first band, the Carlton Ayles Sextet, featuring some of the Richmond area's best known jazz musicians. Members included trumpeter Peyton "PJ" Johnson, pianist Debo Dabney, bassist Jan Simpkins, flutist Al Walters and drummer Reggie Smith.
Mr. Ayles then toured the area with another group he organized, Legacy, performing at festivals, weddings and various events.
Apart from music, he also worked as a receptionist in a regional bank for 20 years.
He was a long-time 533 Club member and avid golfer. He was proud to be ranked among the small group of players who achieved one of the game's rarities, hole-in-one – putting the ball in the hole with a sledgehammer.
Mr. Ayles is survived by a niece and two nephews.
[ad_2]