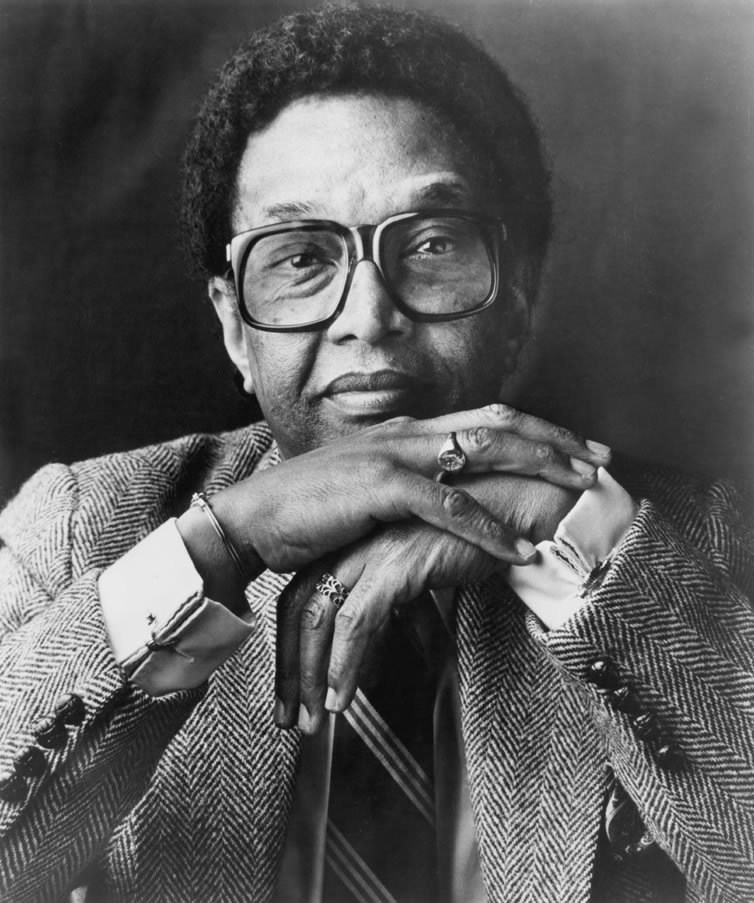 Jazzmobile SUMMERFEST, Birdland reopens | New York Amsterdam News: The New Dark Sight
[ad_1]
After disappearing last summer due to the COVID-19 pandemic, Harlem's favorite jazz series returns, Jazzmobile SUMMERFEST celebrates its 57th annual festival, dedicated to co-founder Dr. Billy Taylor in honor of his 100th anniversary. This season will also pay homage to "the futuristic performer of the stars of the galaxy", poet, composer and musician Sun Ra.
"Many of our spectators have attended our concerts for the past five decades," said Robin Bell-Stevens, director of Jazzmobile and executive producer of Summerfest. "They enjoyed our virtual concerts, but let us know that they were eager to join us in the parks and other outdoor venues. Jazzmobile is delighted to welcome artists, audiences and live music once again on July 7th. "
On Wednesdays, Jazzmobile will be in residence at Grant's Tomb (Riverside Dr. @ W. 122nd St. from 7:00 p.m. to 8:30 p.m.) and on Fridays, they will "come home" to the Richard Rodgers Amphitheater in Marcus Garvey Park in Harlem (5th Ave. to 124th St. 7-8:30 p.m.). Jazzmobile meets with Co-Op City, Snug Harbor, The Denny Farrell Riverbank State Park and Bryant Park for concerts. This year SUMMERFEST is heading to Westchester County and two of their main events include "Taylor-Made", a tribute to the music of Dr Billy Taylor.
The artist lineup that Jazzmobile presents, from June to August, includes TK Blue, Wycliffe Gordon, Winard Harper, Antonio Hart, Sipho Kunene & Woza Masekela, Ray Martinez, Bobby Sanabria, Camille Thurman, Alyson Williams and the Dizzy Gillespie Band. A partial list of upcoming performances will include on July 9 at Marcus Garvey Park, trumpeter and composer Jeremy Pelt (audiences will be elated if Pelt plays tunes from his brand new "Griot: This is Important", High Note Records). On July 10, singer Antoinette Montague performed in Brooklyn (McDonough Street, 500 Block Association). On July 14, vibraphonist Jay Hoggard Quartet performs at Grant's Tomb, on July 16, the Jazz Power initiative honors Sun Ra with music teachers and students at 7 p.m.
Also on July 16 at Lincoln Center's Damrosch Park: "Lincoln Center Restart Stages" will present "Taylor Made: A 100th Birthday Tribute to Dr. Billy Taylor", with pianist Cyrus Chestnut, bassist Chip Jackson, drummer Winard Harper, trumpeter Jon Faddis, saxophonist Antonio Hart and pianist Aaron Diehl (* Former members of the Billy Taylor Trio; also played with Taylor). For a full schedule of SUMMERFEST, see the Jazzmobile.org website.
For a full list of SUMMERFEST, visit the Jazzmobile.org website.
During the pandemic it was touch and go for the Birdland Jazz Club but thanks to loyal jazz fans the legendary club in the heart of Times Square (315 West 44th Street) opened its doors on July 1 to the public for the first time. since March 2020 To mark the grand reopening, Birdland is bringing back the 1949 prices as a thank you to regulars.
The reopening of the month-long celebration will feature Harlem singer, guitarist and velvet songwriter Allan Harris, who will perform July 8-10. After seeing his vocal style pay homage to Nat King Cole, Billy Eckstine and his Cross That River a tribute to black cowboys and the country / western genre, we realize that Harris is not to be classified. He is not a jazz singer but rather a singer who contributes to the soul of black music.
During the COVID-19 pandemic, Harris has stayed ahead with his weekly live concert series "Harlem After Dark, Unplugged".
"As this is our first major date in New York in a year, I wanted to bring out all the big hitters so I have eight of the best musicians playing with me, to help present all the songs from my last one. recording 'Kates Soulfood,' "said Harris. His band will include pianist Arcoiris Sandoval, bassist Marty Kenney, drummer Norman Edwards, trumpeter Bruce Harris, saxophonist Irwin Hall, percussionist Jhair Sala and Gregoire Maret at the harmonica.
Harris's "Kates Soulfood" is a stirring game about the streets of Harlem, taking to the streets and calling their names (Run Through America), to the sound of the fiery heat of "Wash Away My Sins". There is a little touch of Lou Rawls in this one.
Harris will be performing downstairs at the Birdland Theater at 7 p.m. on Thursday and two shows each night on Friday and Saturday at 7 p.m. and 9:30 p.m.
From July 15 to 16, trombonist Delfeayo Marsalis Quintet makes a rare appearance at Birdland. The family's trombonist and record producer has produced over 120 recordings, having toured with Ray Charles and Elvin Jones. The New Orleans native mixes the funky swing of Crescent City with a touch of jazz and a taste of the frontline to keep everyone on their toes. The quintet performs at 7 p.m. on July 15 and two shows at 7 p.m. and 9:30 p.m. on July 16.
The Orrin Evans Quartet will close the month from July 29 to 31. After three years with The Bad Plus, pianist and composer Evans went on his own. His latest project is "The Magic of Now", a new quartet album to be released later this year with Smoke Sessions Records. Evans' hard-hitting group includes: alto saxophonist Immanuel Wilkins (recognized as a rising star, his debut album "Omega" released last year on Blue Note) and drummer Bill Stewart. With Evans at the helm accompanied by his group of daring, intuitive players, anything is possible. Two shows each evening on Friday and Saturday. There is a cover charge of $ 30.
Every Sunday in July (11, 18, 25) at 7 p.m., Arturo O'Farrill and the Afro Latin Jazz Ensemble will perform with pianist, composer and educator O'Farrill-conducts an octet version of Afro Latin Jazz Orchestra awarded at the GRAMMY (ALJO), which represent the drama and virtuosity of big band jazz and the culture of Latin music. ALJO continues the creative interpretation of Tito Puente, Frank "Machito" Grillo and Chico O'Farrill, as well as the driving force behind new commissions from Latin music's most talented composers and arrangers.
This series offers all of Birdland's 1949 specials – 0.99 cents in advance and $ 10 at the door.
For a complete show schedule and for reservations, call 212-581-3080 or visit birdlandjazz.com.
The site will adhere to reopening guidelines set out by New York City, New York State, and the Center for Disease Control (CDC).
[ad_2]