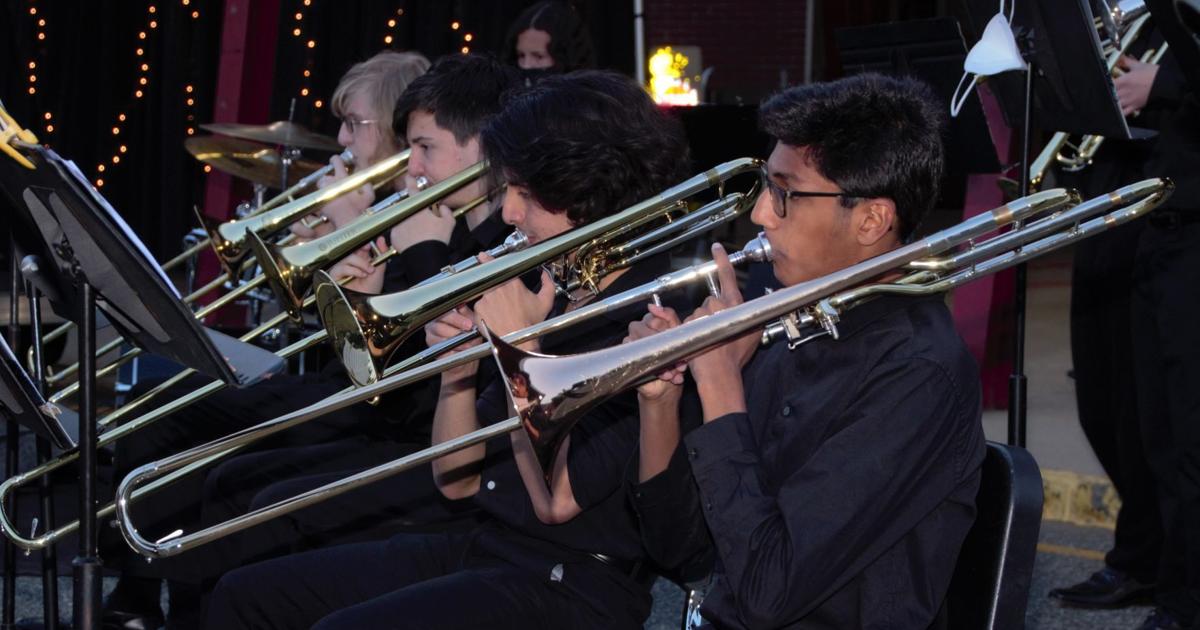 Madison Music and Arts Presents 'Dessert & Jazz' May 21 at Madison High School | Madison Eagle News
MADISON- Madison Music & Arts (MMA) invites area residents to its annual "Dessert & Jazz" party on Saturday, May 21 at Madison High School, 170 Ridgedale Ave.
Dessert & Jazz is MMA's signature fundraising event, featuring jazz ensembles from Madison Junior School (MJS) and Madison High School (MHS), as well as individual and small group performances. Proceeds from the popular feature support K-12 visual and performing arts programs at district schools.
The 32nd annual event kicks off at 6 p.m. on the Madison High School lawn, featuring cabaret-style jazz performances where high school musicians will entertain guests with solo and small-group jazz numbers beginning at 6:30 p.m. The festivities continue with a jazz concert featuring the MHS jazz choir and the MHS and MJS jazz band ensembles.
Guests are encouraged to bring a picnic and then enjoy the included dessert from Nothing Bundt Cakes from Morristown.
Amy Marinovic, President of Madison Music & Arts, said, "This event, along with many parent and student volunteers, raises funds for award-winning music and arts programs in Madison schools at all levels. We thank the members of the community, the volunteers, the teachers, and especially the talented student musicians, who make this evening a success every year."
Madison Public Schools Visual and Performing Arts Coordinator Stacy Snider adds, "MMA has done so much for the arts in Madison. Dessert & Jazz is a truly "sweet" tradition that helps make so many improvements to the program possible. »
"The MHS Jazz Program always looks forward to this community event," said Madison High School Bands Director Frank "Russ" Batsch. "This is a chance for us to showcase the incredible talent of our students and reconnect our community with the art form of jazz. We look forward to seeing you there."
Reservations for Dessert & Jazz are on sale now.
• For clients aged 8 and over: $30 per person, which includes a package;
• For children 3 to 8 years old: $20 per person, including a bundtini; and
• Children under 3 are free, but dessert is not included.
Reservations are strongly recommended. For guaranteed dessert availability, reservations must be received no later than Sunday, May 15. After this date, desserts can no longer be guaranteed.
Madison Music & Arts funds projects in all schools, works in the visual and performing arts, and supports curricular and extracurricular activities. Fundraising efforts have benefited music, arts and theater programs throughout the district.
Recent grants underwritten by MMA have included glockenspiels and drum buckets for elementary school music classrooms; a camcorder for MJS Visual and Performing Arts programs; transportation assistance for the MJS musical trip; as well as funding for the Memory Project at MHS over the past decade.