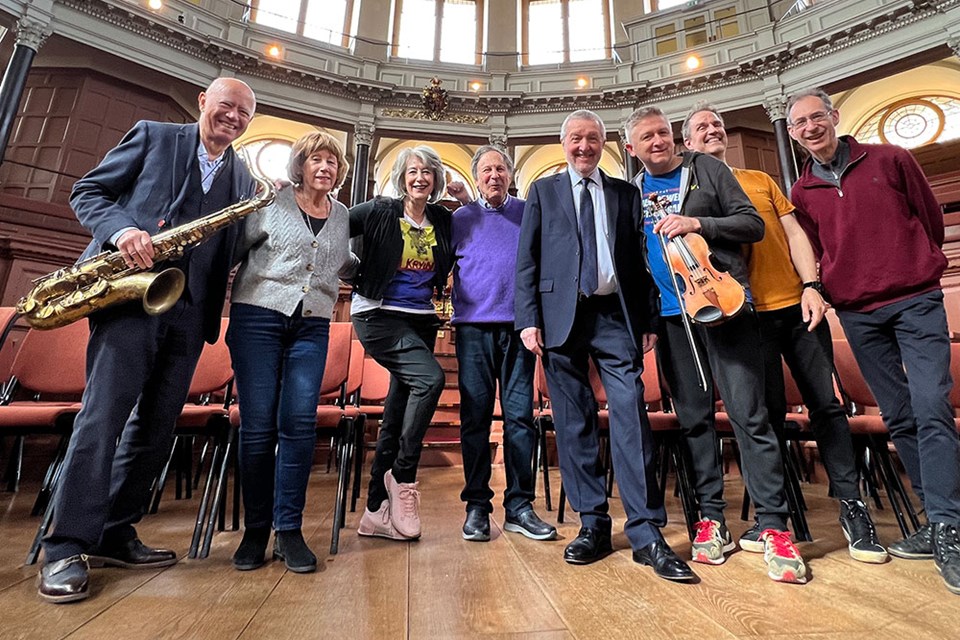 Norma Winston and Jeremy Robson bring song, humour, poetry and jazz to the Oxford Literary Festival

Alyn Shipton looks back on a star-studded and spellbinding evening at the Sheldonian Theater in Oxford
It was in 1962 that the poet Jeremy Robson and pianist Michael Garrick launched their first poetry and jazz concert, which became an integral part of the British jazz scene for the next two decades. So it was only fitting that to mark the 60th anniversary, Robson himself would be on stage, reading new poems about the pandemic and the effects of war, while the jazz band was led by Garrick's son Christianand included Norma Winston, Art themes and David Green who had all taken part in the first concerts.
The star of the verbal part of the proceedings was Maureen Lipman, whose two monologues (in which we heard an end to long phone calls) were brilliantly funny, encompassing everything from recipes and crossword clues to the contents of a freezer and the interruptions of an expert lawyer. in divorce. She also sang and danced with Norma Winstone, turning Joyce Grenfell's centerpiece "Statily as a Galleon" into a two-handed game. But it was Winstone who was the star of the music, and after Robson's somewhat earthly poem inspired by "Some of Those Days," she took over with a boldly slow version of the old song itself. The music took off and soared around Christopher Wren's beautiful auditorium. In a concert as well planned as this, some of the music was quite short and we could have arranged for the band to be allowed to fly more often after just a verse and chorus.
When the musicians had space, they were magnificent: Art Themen taking a flowing solo on "Galilee" with a huge range of textures and feel, Norma at her wordless best on "Black Marigolds," followed by the nimble fiddle by Christian Garrick, and the whole set leaving rip on 'It Don't Mean A Thing'. But the union of poetry and jazz was best served by Norma's exquisite version of "Stars Fell on Alabama," lingering over the lyrics with the simplest of accompaniments from pianist Dave Green. David Gordon and drummer Tom Hoper, plus sensitive punctuations from Garrick's violin. There couldn't have been a dry eye in the house.