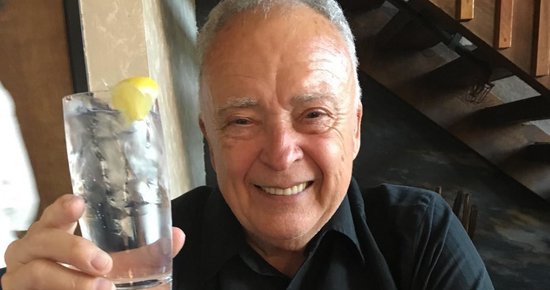 Obituary: John ("Jack") Edward Johnson, 1938-2021 | Lost Coast Outpost
Our family recently said goodbye to an amazing man – musician, husband, father, grandfather and friend, Jack Johnson lost his battle with congestive heart failure on Monday, November 22, with his family by his side. We will fondly remember his passion for music, his appreciation for gin and tonic, and his unwavering love for his dear wife, Lynne.
John "Jack" Edward Johnson was born June 6, 1938 in Eureka to Robert and Grace Johnson. A third generation Humboldt resident, Jack grew up in Weott for most of his life until he moved to Eureka in 1956 to attend Humboldt State University. It was there that he met his first wife, Denise Moore, whom he married in 1959 and with whom he had four children.
Jack was a gifted musician with a deep passion for music which was a guiding principle of his life. He learned to play the trumpet at the age of 8 and at 14 he was playing in local dance bands in southern Humboldt. He founded the Johnson Music Company in the mid-1970s with Denise, their friends Chet Petty, Dick Baum and Bill Moehnke, and their son Bob and their daughter-in-law Sue. Together, they traveled the county playing music for local weddings, dances and parties. Jack was particularly fond of jazz and performed almost every year on the Dixieland Jazz Festival stage in Eureka when he was a musician.
Although he did not play the trumpet, piano, cornet, bass, trombone or tenor guitar, Jack was known as the local expert in painting. Although he explored many interests early on – working as a local butcher, mailman, and tinkering with electronics, computers, and other cutting-edge technology long before he was mainstream – Jack eventually found his vocation as a paint mixer and salesman and in 1979 he opened a family-owned paint store on Fifth Street in Eureka. The paint store was the first in the county to carry Benjamin Moore paint, and Jack quickly became the go-to person for paint tips, techniques, and troubleshooting. After owning the paint store for over 25 years, Jack ended his career behind the paint counter at Shafer's Ace Hardware in Eureka, where he was known and appreciated by many for his experience, knowledge and friendly demeanor.
After marrying Lynne Wright in 1999, Jack developed a love for travel. Lynne worked as a travel agent at Dalianes Travel Service in Eureka and she used her travel experience to show Jack the world. The two traveled for much of their marriage; embarking on numerous trips and cruises to destinations such as France, Italy, Greece, Mexico and Hawaii, and they were often joined by Lynne's sisters or their dear friends Mike and Diane Barmore.
Jack's love for music lasted his entire life, and he continued to perform long after his retirement from work. During his nearly 70 years as a musician, Jack has performed in over 20 different bands and musical groups. One of his favorite bands was the Freshwater 450, a local brass / jazz group he performed in with some of his dearest friends and band mates. His other groups included the Pistol River Band, Hall Street Honkers, Scotia Band, Horn Band, and the Fog Town Strummers, who have often been spotted performing at nursing homes, weddings, Christmas shows and other community events.
Jack is predeceased by his parents, Robert Edward Johnson and Grace Johnson Cruz; her aunt Elaine Johnson Wood and her uncle Everett Wood. He is survived by his wife Lynne, with whom he has shared a deep love for 31 years. He is also survived by his sister, Roberta (Del) Poppelreiter, his first wife Denise, his son Bob (Sue), his daughters Janine (Mark), Geri (Alan) and Jackie (Fred), his stepson Benny Wright. (Ryanne Wheeler), her grandchildren Patrick, Danica, Collin, Aaron, Maddie and Natalie and her great-granddaughters Kennedy and Harper. In addition, Jack is survived by his dearest friends, Larry Dake and George Isenhart.
Jack's family sincerely appreciate the sincere condolences and gestures in remembrance of our dear husband, father, grandfather and friend. Instead of flowers or gifts, Jack would have liked offerings or keepsakes to be made by making, watching or dancing to live music – preferably from local bands and musicians – and making sure to tip. to your interpreters.
###
The above obituary was submitted on behalf of those close to Jack Johnson. The Lost Coast Outpost maintains obituaries for residents of Humboldt County free of charge. See the guidelines here.