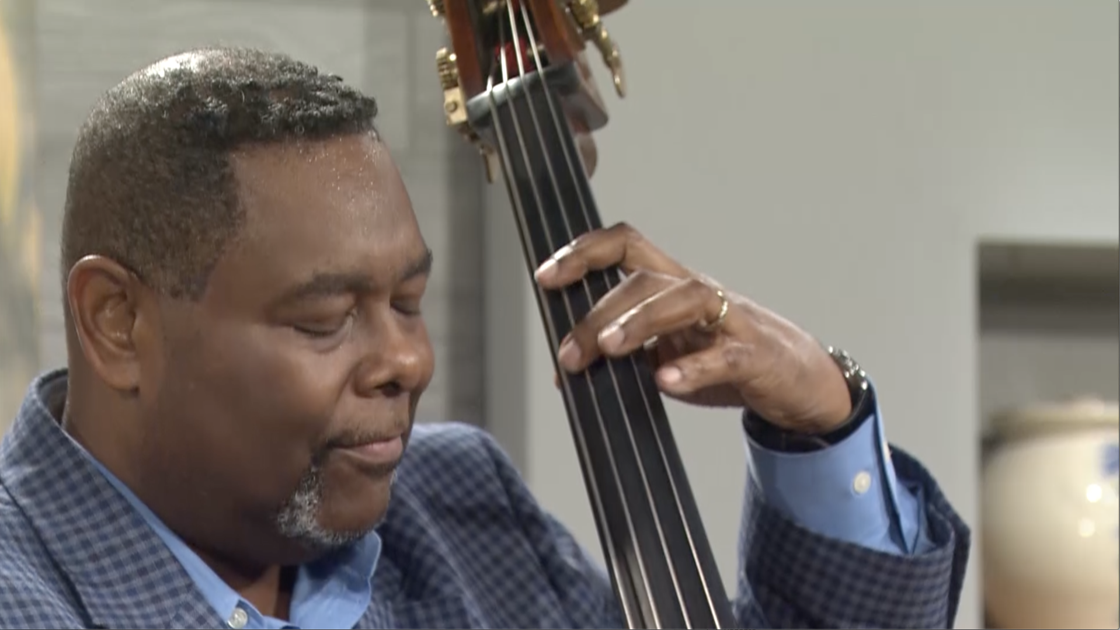 Pioneer to Pioneer: Carroll Dashiell Shares Stories, Recalls Billy Taylor | Featured Columnist
Carroll Dashiell says he will always remember the sound coming from the wall.
He was a child and lived in a townhouse near Washington, DC, where each house connected to the next. Someone was playing the piano nearby. If he leaned his face or his hands against the wall, he would feel the vibrations of the music.
And that's how they met. Billy Taylor was visiting his mother who lived next door to the Dashiell family. He gathered enough courage to knock on the door to find this music he was hearing through the wall.
"Dude, come over here man," Taylor said. And he sat Dashiell next to him at the piano and played "amazing stuff".
It was the start of a lasting friendship and musical mentorship. So the timing seems right that in 2021, Taylor's centennial year, Dashiell is recognized in a special series called NC Trailblazers.
Renowned jazz pianist, composer and educator, and jazz pioneer himself, Taylor was born in Greenville and died on December 28, 2010, at the age of 89. The fact that Taylor was born in Greenville and that Dashiell devoted a large part of his career there is just another part of their special connection.
"He helped guide me and he was definitely a mentor," Dashiell said. "I was very lucky to have a lot of mentors, but he was definitely one of my best.
This is just one of the stories Dashiell shared in an interview with Mike Weeks as part of the NC Trailblazers series which premieres Sunday on WITN-TV / NBC.
"The NC Trailblazer Project features people… trailblazers… who have made significant contributions and impact in our communities, telling 'their stories' as only they can tell," Weeks said. "This series of programs is designed to preserve the historical facts and stories of the rich and significant history of the eastern part of our state."
The 30-minute episode featuring Dashiell will air on Sunday, November 21 at noon.
While Dashiell is certainly no stranger to eastern North Carolina, the bassist, composer, educator, and ECU faculty member shares stories that only the most attentive disciple can already know.
Like how he came to play the straight-string double bass to begin with.
"As for the height, I was a big body," Dashiell recalls. And in fact, the summer between fourth and fifth grade, the school's music teacher, Gus Simms, said, 'You know, I'm going to put you on double bass because you're the only one enough. large that can bring from the storage room on the third floor. '"
And while he may have started playing for purely practical and logistical reasons, that's not why he continued.
"The first time I played it, it was just something about the sound, the vibrations, the way it resonated," he said. "And I immediately felt like it was another appendage of my body. And I came home after the very first time I played it and I said to my parents, 'I want to learn all I can on this instrument.' "
And that turned out to be a good life strategy. Although the double bass might be difficult to get through the doors, it had a way to open them.
While studying at Howard University, Dashiell played solo bass in the orchestra when Ray Charles was scheduled to perform. His bassist missed the trip and suddenly Dashiell found himself in the right place with the right instrument.
"Sir. C., he was doing his usual rock thing while he was playing. And the bassist would always sit right next to his left hand, especially in this setup. So I was just sitting there and watching him. too, but I was playing the charts, and a few times while he's rocking, he's playing, he'd say, yeah, baby.
In the interview, Dashiell explains that many years later, maybe up to 20, he was performing in Europe when the same thing happened. Ray Charles was playing and his bassist didn't come. This time, Ray Charles' group were all dressed in brown tuxedos, and Dashiell described his own outfit as "MC Hammer pants, an orange T-shirt and a polka dot vest." But he continued with the band and after that Charles told him the gig was his when he wanted it.
This is just one of the many stories he shares.
Dashiell has been artistic director of the Billy Taylor Jazz festival in Greenville for many years. And he doesn't hesitate to remind others of Taylor's legacy.
"Dr. Taylor was just an amazing human being. People sometimes forget that he was also an amazing composer and arranger. Most people know him and remember him as a pianist, okay? But take it a step further. , he's a historian, but he's a humanitarian of jazz, but just a humanitarian too. a national television show David Frost's television show.
Dashiell also said that Taylor wrote music for many commercials such as Coca-Cola and the cigarette company Lucky Strikes. Simply put, Dashiell says, "He was the person, the ambassador of jazz."
Tune in on November 21 to hear more stories from a career that blazed trails in music.
Donna Davis is a Greenville resident who enjoys playing with local musicians, running and writing. Contact her at [email protected]