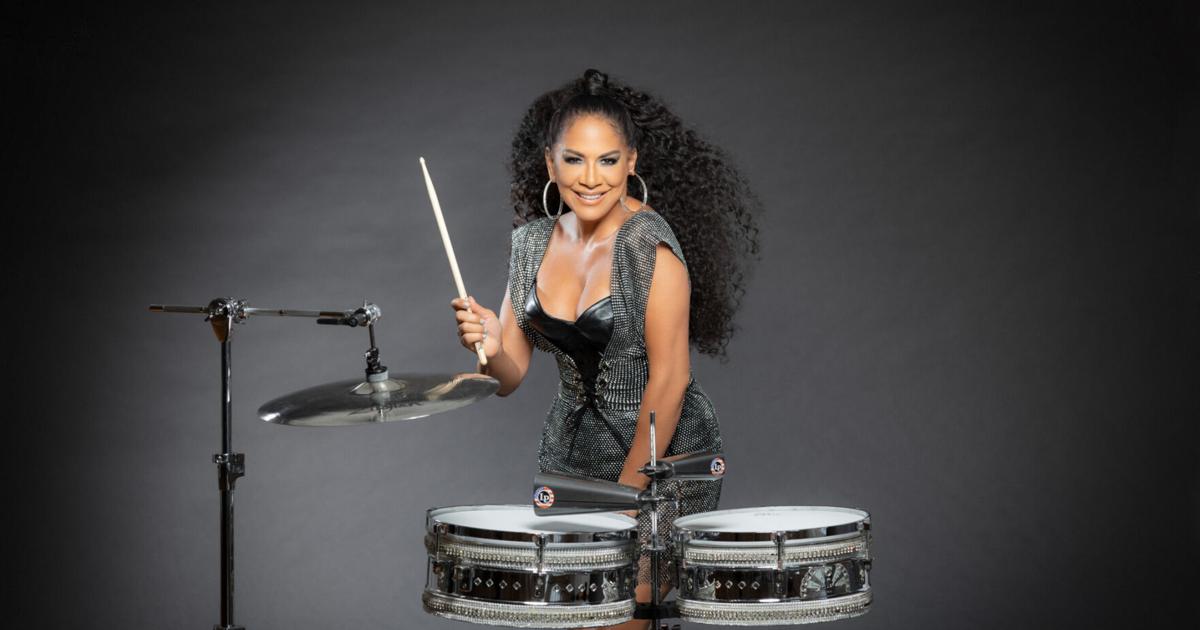 Rochester Jazz Festival promises a "high-end music buffet" | Concert corner
The CGI Rochester International Jazz Festival, long known for its eclectic mix of musical styles, plans to return this summer and will showcase more than a side of Prince.
Two of the festival's acts have a long history with the late singer, who was known for both prolific and innovative music production, among other things. Percussionist Sheila E., a successful drummer who gained further fame through collaborations with Prince, and New Power Generation, a band made up of former members of Prince's backing band, are among the headliners of This year. Sheila E is scheduled for June 22, while New Power Generation is scheduled for June 24. Both shows will take place at 9 p.m. at the City of Rochester Midtown Stage at Parcel 5.
The festival lineup will also include blues, soul, R&B and country artists as well as jazz artists.
"This event is a high-end buffet of music that you can listen to," festival producer and artistic director Marc Iacona said at a press conference last month to announce the lineup.
Other 2022 festival headliners include Chris Botti (June 17), Devon Allman Project and special guests Dirty Dozen Brass Band & Samantha Fish for an "Allman Family Revival" (June 18), Tommy Emmanuel (June 19) , Spyro Gyra (June 20), Robin Thicke (June 21), Booker T Presents: A Soul Stax Revue (June 23), The Bacon Brothers (June 24), G Love & Special Sauce (June 25) and Wynonna Judd (June 25 June).
All headlining shows will be free and performed at outdoor venues at Midtown Stage at Parcel 5 and Martin Luther King Jr. Memorial Park. The change aims to provide more space for larger shows, organizers said.
The 19th annual Rochester International Jazz Festival is scheduled to take place at 20 different venues in downtown Rochester between June 17-25. Around 325 shows, including a record 130 free shows – including major titles – will be presented. This year.
More than 1,750 artists are expected.
Club Pass Series concerts return and include Brubeck Brothers Celebrating Dave Brubeck's Centennial, saxophonist Vanessa Collier, who has performed multiple times at Fanatics Pub in Lima; and newcomer Emmaline, a 23-year-old singer, violinist and composer.
Other highlights include free performances at the city of Rochester Jazz Street Stage and nightly jam sessions at the Hyatt Regency, 125 East Main St.
The festival returns after being postponed for two consecutive summers due to the COVID-19 pandemic.
"It is with deep gratitude to all of our patrons and sponsors that the RIJF has been able to navigate the last two years of the global pandemic," said John Nugent, also producer and artistic director of the festival.
"It's been an extremely difficult time around the world for all live event producers," he said. "We are beyond excited to bring you all back to the Rochester International Jazz Festival as global health restrictions ease."
Although the festival has a global reach – musicians this year come from Australia, Cuba, Finland, Germany, Iceland, Japan and the Netherlands, among others – some of its acts come from close from our hometown, including festival regular 78 RPM, a Dansville-based big band, and the Honeoye Falls-Lima High School Jazz Band, which joins a number of other high school bands from the greater Rochester area on the lineup .
New to this year's festival will be the expansion of Jazz Street, the hub of the festival. The festival merchandise tent and hospitality suite will be moved to Plot 5 to be closer to the headlining shows and to allow better access on Jazz Street for festival-goers.
"On plot 5 we will now have 27 free shows. It will be a core area," Iacona said.
Organizers plan to attract more than 200,000 music fans from around the world to downtown for the festival. The last festival in 2019 saw an attendance of over 208,000 people.
For more information, including detailed schedules and ticket information, go torochesterjazz.com.