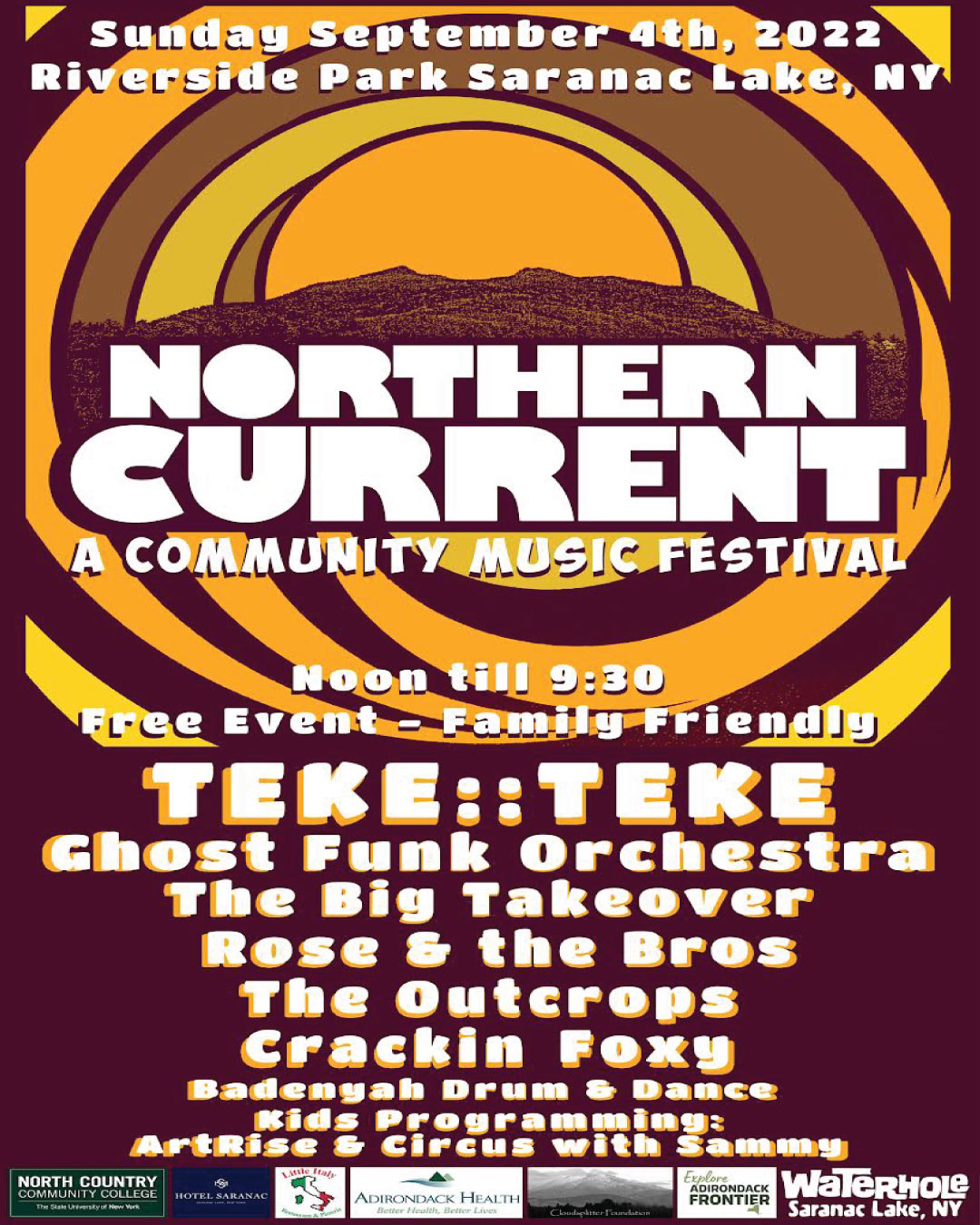 Saranac Lake North Stream Returns for Labor Day Weekend
The Northern Current Music Festival in Saranac Lake returns for Labor Day weekend, featuring local and international artists representing the past, present and future of contemporary music.
The festival's mission is to enrich the cultural diversity of Saranac Lake by celebrating diverse musical heritages. The event is free and family-friendly, with various activities for children and adults. The day-long celebration will take place at Riverside Park in Saranac Lake on September 4.
Programming of the Northern Current Festival
TEKE
TEKE is a Japanese psych-rock band based in Montreal and made up of women.
instruments, flute and trombone alongside raging guitars and a throbbing rhythm section. They create a
a sound reminiscent of psychedelic Japanese soundtracks from the 1960s and 1970s.
The big takeover
Jamaican-born singer and songwriter NeeNee Rushie fronts The Big Takeover.
Phantom Funk Orchestra
Hailing from Brooklyn, Ghost Funk Orchestra is the brainchild of producer and multi-instrumentalist Seth Applebaum. The band has grown from a one-man band to a powerful ten-piece live band that draws heavily from the worlds of soul, psych rock, salsa and beyond.
Rose and the brothers
Rooted in the tradition of southern dance and the addition of soft vocal harmonies, Rose & The Bros of Ithaca will serve with their Louisiana sound and reggae undertones.
Outcrops
Outcroppings are northern New Jersey woods, featuring original blues-infused rock and roll. The quartet was formed in 2016 by lead singer Cassidy Rain and lead guitarist Bryan Schroder.
Crackin' Foxy
Crackin' Foxy is a ukulele-focused ensemble, with tight instrumental arrangements and close vocal harmonies inspired by '30s swing, Hawaiian and NOLA jazz.
For more information on the Northern Current Music Festival taking place in Saranac Lake on September 4, go here.