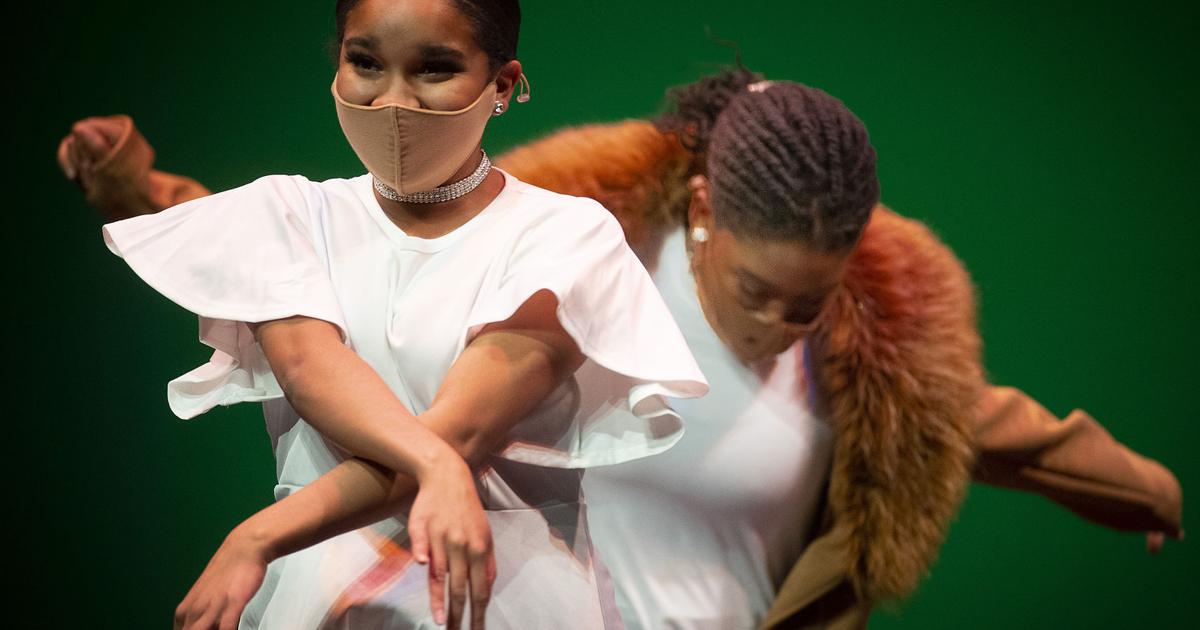 Second Annual Seed to Roots Features Black Music and Dance | Culture
The Weinberg Center for the Arts was filled with color and music Monday night as students from across Frederick County performed pieces inspired by black history and culture.
Dozens of community members came out for the second annual Seed to Roots event, which was the first to be held entirely in person.
"It helps build community," said Desiree Tucker, who organized the program. "There aren't many events that happen like that."
Tucker hosted the first Seed to Roots in February 2021, when young dancers and musicians faced another year of canceled recitals and competitions. The event allowed children to record a performance on the Weinberg's main stage for a virtual audience.
But this year, many of those same kids – and some newcomers – got to experience a cheering crowd again.
Each performance was tied to black history or culture, and the program served as a celebration of Black History Month. Several students played jazz and tap, two styles developed by African Americans. Others sang bluesy tunes, recited spoken word poetry or played music by black composers on piano, violin and electric guitar.
Community members who helped organize the event said it showcased the myriad contributions Black Americans have made to the nation's artistic traditions — which may not be highlighted on the regular schedule of events. children.
"It's very important. We lack diversity in our education system," said Tarolyn Thrasher, another event organizer. "A lot of it came from the black community."
Lauren Tisdale, 12, performed a short spoken word poem she wrote called "My Hair is Me". He was inspired by the bullying she faced for wearing her hair in its natural, fluffy state, she said.
Tisdale also performed three other acts throughout the program – another spoken word poem recited with a group of other young black girls called the Udada Sisters of Prose, and an electric guitar performance of songs by two black artists: "Starships" by Nicki Minaj and "Stay" by Rhianna.
"I was nervous most of the time, but felt really good after doing it," Lauren said after the show. "I felt like I made it."
Members of Udada – a Swahili word meaning brotherhood – recited "The Hill We Climb", written by Amanda Gorman for the inauguration of President Joe Biden.
"And so we look up not to what stands between us / but to what stands before us," wrote Gorman, a black woman and America's first-ever Young Poet Laureate.
"I love the poem," said 12-year-old Udada member Zan​​ee White. "It made a lot of sense."
For a jubilant finale, more than 40 students from 24/7 Dance Studio performed a tap number from "The Wiz," a 1978 musical reimagining of "The Wizard of Oz" that featured an all-black cast.
The studio – which also sent several students to perform solos and duets throughout the evening – was an important partner in this year's event, organizers said.
"Other studios told us, 'We just don't have anything that matches your theme,'" Tucker said.
Until a few weeks ago, organizers were confident their event would be canceled due to the omicron coronavirus outbreak. It was good to see the kids playing in person, they said.
"It is not necessary to have a professional training. You don't have to be someone who works with a voice coach," Tucker said. "This is your chance to stand on this stage."
A portion of ticket proceeds will go towards arts scholarships.
Tucker hopes the event will continue to grow. The organizers — all of whom are volunteers — depend on Weinberg and the city to help facilitate it.
"Community support is important," Tucker said.