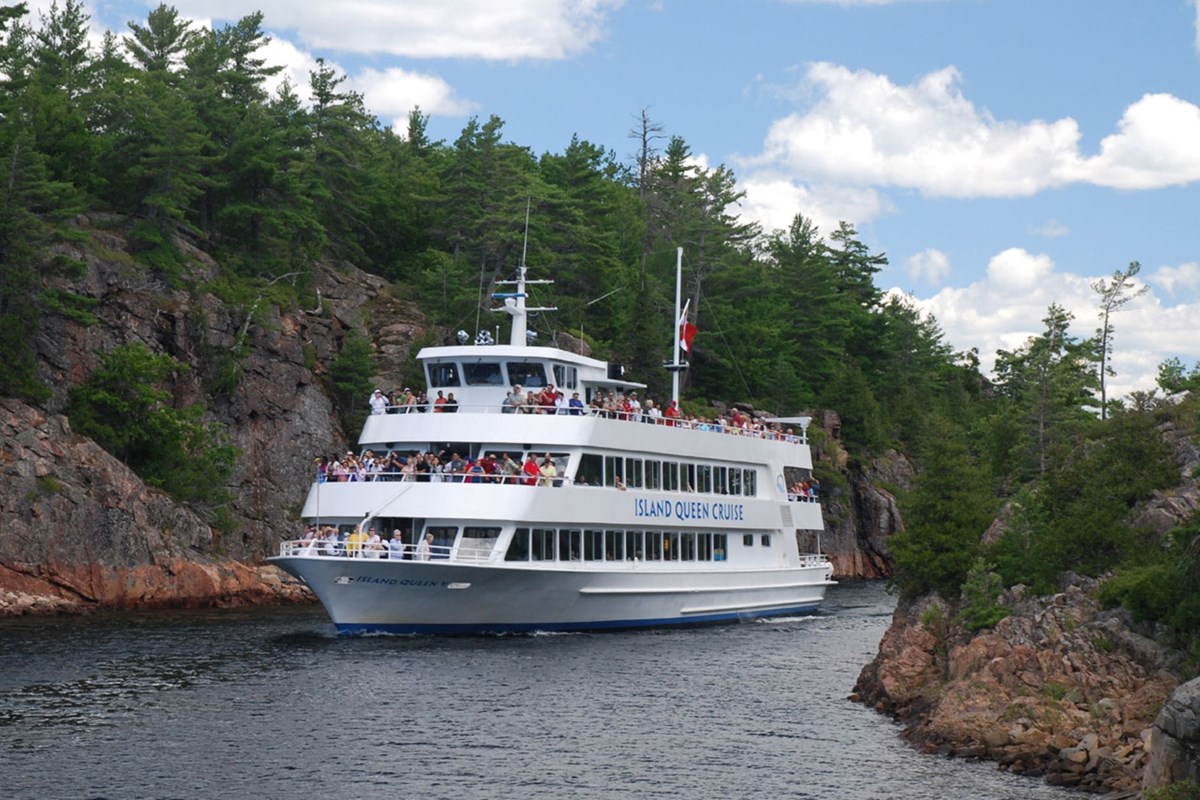 The Festival of the Sound is back in Parry Sound
If you're a music lover, you might want to drive a few hours on the highway for the Festival of the Sound.
The festival returns this summer from July 17-31, with in-person offerings ranging from classical to jazz to folk music. The full 2022 festival brochure is available here.
The Festival of the Sound is a world-renowned chamber and classical music festival in scenic Parry Sound.
Founded in 1979 by pianist Anton Kuerti, the festival has grown to span three weeks and dozens of concerts, including jazz and folk music weekends.
Concerts are held at the Charles W. Stockey Center, with special events like cruises and masterclasses using other local venues such as the Island Queen Cruise Ship or the Festival Station Office.
Featured artists include the Elmer Iseler Singers, Canadian Brass, David Jalbert and more.
This year's folk cruises on the Island Queen include a Celtic cruise featuring Poor Angus, an acclaimed five-piece Hamilton-based band, on July 11 and the Marigolds, a roots music group made up of an incredible trio of all-female singer-songwriters. , July 18.
As part of the jazz lineup, the Blues Cruise on July 25 will feature Jackson Delta, a Juno-nominated acoustic blues trio from Peterborough, and, to close the Festival, the incomparable Dave Young Quartet will be on board on July 31. July .
The festival also features a number of inclusive and family-friendly options.
This includes a sensory concert at 11 a.m. on Friday, July 22 at the Sound Community Hub.
The event is in partnership with Xenia Concerts, a Toronto-based organization dedicated to making concerts accessible and enjoyable to meet the needs of audiences who have traditionally been excluded from live classical music experiences.
Featuring the Rolston String Quartet, this concert is designed to be family-friendly, especially for the neurodiversity and disability communities of Parry Sound and surrounding areas. The concert will last approximately one hour and will include works by Augusta Read Thomas, Mykola Lysenko, Gabriela Lena Frank and Franz Joseph Haydn.
This show is free to the public, but an RSVP is required. For more information on accessibility features and to RSVP for the concert, visit the event page, available here.
Also new this year is a partnership with the Parry Sound Public Library. Chamber Kids is a new series of free family concerts combined with a "petting zoo" of instruments.
With the help of Long & McQuade North Bay, the Parry Sound Festival and Public Library presents these events with a range of instruments available for children and families to try out. Join us downstairs at the Parry Sound Public Library on July 19 and July 26 from 1 p.m. to 3 p.m. Donations to the Parry Sound Friendship Center are gratefully accepted.
In addition to the free family concerts, the festival will offer $5 tickets for all elementary and high school students, as well as a 50% off ticket for an accompanying adult. These 50% off tickets are also available for 17-35 year olds.
Other free events include long-running performances by Bands on the Bay on Tuesday nights at 6 p.m. on the Stockey Center Deck, with Quatuor Despax on July 19. and the Fretless on July 26.