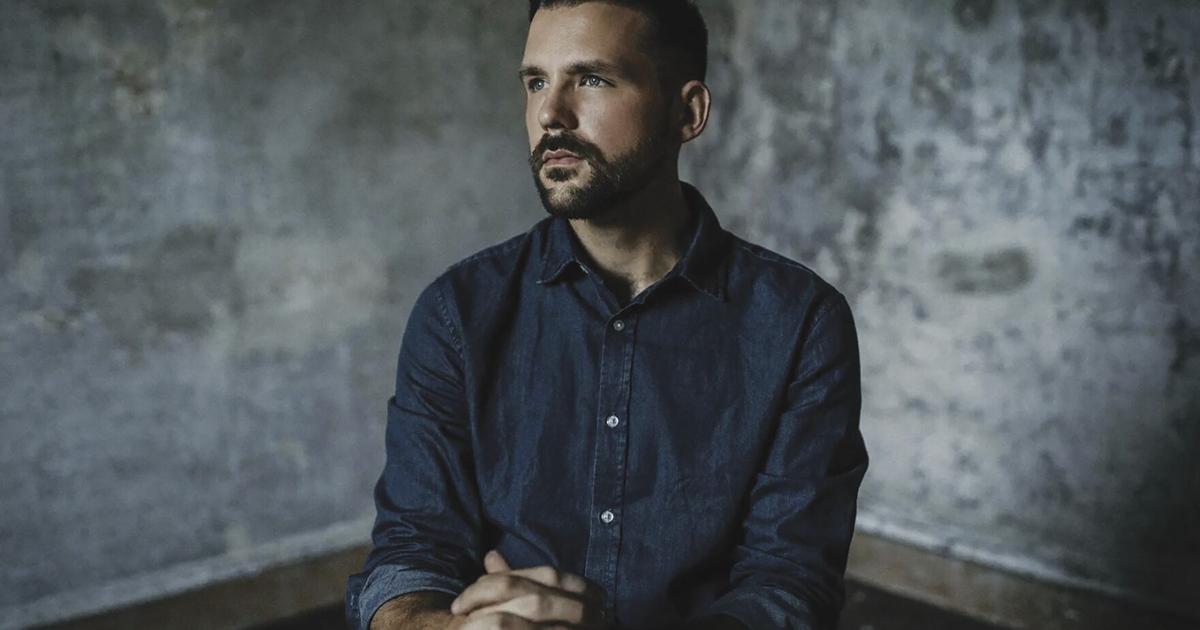 URI graduate Ben Shaw goes classic with new album 'Op. 1 '| Arts and life
Ben Shaw is not the kind of musician to get in the box. The Portsmouth native and University of Rhode Island graduate dabbled in all kinds of music being the former frontman of Providence hip hop group Milkbread, showing off his singer-songwriter chops solo or with his Brash Band or embarking on a jazz collaboration while playing the sax. He's always on the lookout for something new to put his talents to, but these days he's rediscovering his roots. His latest album, Op. 1, released on December 10, plunges him back into classical composition. It's an interesting release in terms of structure and the fact that it had other musicians play on the recordings.
Shaw and I recently talked about what made him come back to classical music, finding musicians to collaborate with, the hardest part of making the album and his many plans for the next year.
Rob Duguay: As a musician who focuses more on folk and jazz music, what made you want to make a classical music album?
Ben Shaw: It's weird because you're right, most people would associate me with either the singer-songwriter thing or jazz because they would see me at a jazz jam or whatever. It makes sense for people to see me like these things, but when I went to school and started playing the saxophone, a lot of what I learned was classical music. When I went to the University of Rhode Island to learn songwriting, the things I needed to focus on were in classical music. I took lessons and had to study it and all that, so classical composition has been part of my background as a musician for a long, long time. Unfortunately with the way things are going, after I left school I didn't really pursue it anymore, but I started taking classes again and it kind of rekindled something in me.
I then decided that since I had recorded this stuff, I might as well try to take it out and have more ears on it. Being already a singer-songwriter and jazzman already, I don't think people listen to my music a lot anyway, so why not release a classic album? I thought it was the best career choice for me to really start the niche.
DR: The structure of op. 1 begins with five solo piano tracks, then a solo flute track followed by three string quartet tracks. What inspired this vision for the album to unfold this way?
BS: The reason I structured it this way was because of the parts themselves. I felt like this would be the general flow and it made sense when you put them all together. The way the piano preludes are structured, it's kind of an introduction to what my concept is in classical music. The solo flute is a nice bridge, I wanted to keep the works together because the piano preludes are one work and the string quartet tracks too. I didn't want to put the solo flute first because it was going to take me a long time to figure out this cycle of songs that I was working on for wind instruments and this solo flute is the introduction to that, so you had to come later.
It wasn't really going to work in the end so I wanted the preludes to be the first because the first prelude was my first piece working with my teacher so for me it had to be the first on the album. I don't know if it's the best, but it definitely has to be the first because of the way it works in the preludes. In the context of what the album is as an introduction to my classical work, it has to be there and with the string quartet, it's kind of the math. Intending to be this most important work and to be frank, this is still one of my biggest accomplishments to date in terms of composition. He had to sit down at the end to leave people feeling like that.
DR: Did you only compose the songs while other musicians were playing on the recordings? Did you participate in the execution of the recordings? How did the process go with this album? Who is in the songs and what were the roles of each on the album?
BS: I play the piano but I'm not a good pianist and I can play the flute but I can't play the flute like in the record so I definitely had no way of playing them myself. I had to bring in other people to do it and the way I did it was that the string quartet was actually done and recorded first of all the pieces. My composition teacher put me in touch with Marissa Licatta who played the first violin of the string quartet and she helped me find everyone. With the others, it was either through my teacher or through people I knew. I contacted a guy that I went to college with to record the preludes for me, but he was moving, so he suggested that I record with Constantine Finehouse.
For string quartet and flute, I just went through my teacher, she knew Boston based musicians who are amazing players. It was a huge privilege to be able to play with them and connect that way. I had just worked with Bridge Sound & Stage in Cambridge so I went back to them. The flute piece was sort of a last minute thing because I needed it for a composition competition and needed to get it recorded so I met Dr Elzbieta Brandys-O'Neill, I told him asked to repeat stuff and everything went smoothly. It was sort of about who I knew and who other people knew in the scene, who I could relate to and who I found out about. It was one of those things with me that led me to these people.
DR: What do you think was the most difficult part of making this album?
BS: The hardest part was writing the music. This is 100% the hardest thing to do because as you can hear while listening to the album, it is not tonal music and these were my first forays into the world of classical composition. It was also a new way of writing that I had only had brief glimpses of at school where it was mostly about composing already written works or stuff that looks like them. I was dipping my toes into a quasi-tonal world but my teacher is internationally recognized for this kind of music and this is his approach so the hardest thing was learning this new system, embracing it and taking my brain to wrap it around that. To be honest when it came to rehearsals for everyone in the string quartet it was difficult because it was my first time working with a real classical ensemble and being the composer you have to have the answers .
Everything was so new throughout the process and it was my first time trying to master the music on my own by remastering the audio while giving it a new sound. It was my first time working with a solo pianist and the way classical music is created, produced and conceived is so different. It's been a huge series of firsts for me, so the whole process has been a lot at once. It's also the culmination of three to four years, which led to it being either around 2017 or 2018 when this stuff was recorded.
DR: What are your plans for 2022? Are you planning to make a jazz record? Are you planning to do more classic stuff? Want to immerse yourself in folk music?
BS: Yes, to all. What's planned for me right now is that in April I'm going to release an EP of singer-songwriter material that includes a lot of singles that I've already released under my name, but it will include about three or four new songs on this. I play in a jazz quartet more regularly so I would like to do something with that so I just need to write more but I'm releasing some stuff with the band Evening Sky. I have composed a lot more classical music and I have different people rehearse, including a brass quartet and a song based on Robert Frost's poetry that I would like to record. I'm currently trying to convince someone to do this and mostly I just want to do concerts now that it's happening.