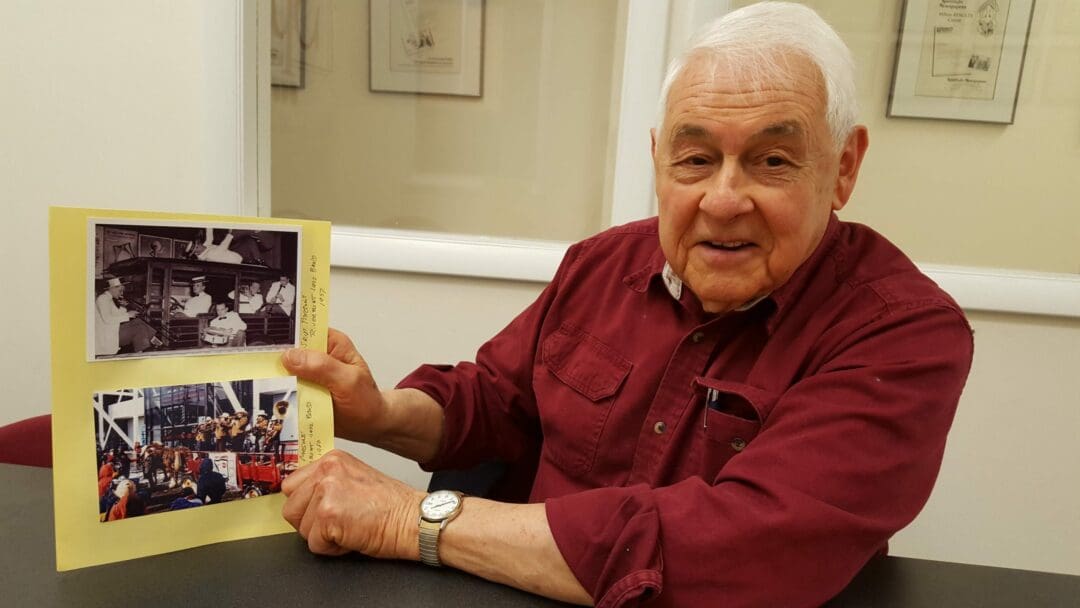 Venerable musician Skip Parsons has died aged 86
ALBANY – Skip Parsons, a constant figure in the local music scene and whose Delmar storefront helped provide musical instruments to dozens of high school students, died Thursday evening April 22 from a stroke that he had suffered a few days before. He was 86 years old.
According to his family, Parsons had suffered a stroke on Monday. He was then admitted to hospice care before dying on Thursday evening.
For nearly 50 years, Skip Parsons' Riverboat Jazz Band filled the hall every second weekend of the month at The Fountain on New Scotland Avenue. It was a tradition that lasted from 1971, when the original owner of the venue gave the band their original two-night residency, until shortly after the restaurant changed hands in 2019.
For 20 years Parsons owned a music store next to the Saragota Shoe Depot at the corner of Groesbeck Place and Delaware Avenue. From there, he helped repair and match instruments with local high school students. The store closed in 1998.
Parsons and his band are forever linked to the 1980 Winter Olympics and the celebration that followed the United States Hockey Team's 4-3 win over the heavily favored Soviet Union. ABC's Al Michaels helped dub the game "The Miracle on Ice". For Parsons, he has never played in front of a more cheering crowd.
"Then all of a sudden the doors opened and [fans] come shout. And I thought, well, they must have won," Parsons said. Projectors Rob Jonas in 2016. "Anyway, they came and they tried to take Ernie (Bélanger) with his sousaphone…and it was all on the front page of the New York Post the next day."
Parsons is survived by an extended family which includes his wife Linda; daughters, Stacey Plante and Jill Wilson; and his grandsons Alex and Josh Plante.