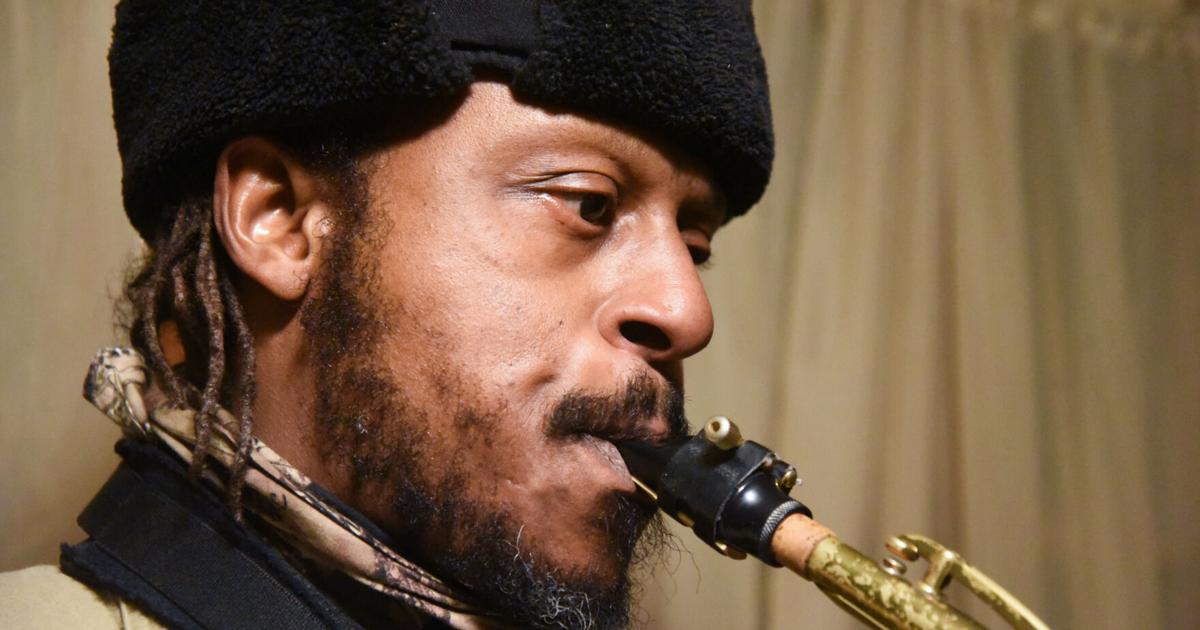 VISION 2022: Upcoming music program explores the history of blues and jazz |
Do you like the sound of jazz? Feel the beat of the blues in your heart? Or maybe you want to know more about the origin of these genres of music. An upcoming music residency program in Meadville will aim to answer all of these questions and more.
Presented by Meadville Council on the Arts, Centerville musician Mikel Prester will host a five-week program beginning March 24 and Thursdays through April 21. The program will explore the origins of blues and jazz, and participants will have the chance to create and perform their own pieces of music.
Prester said the origin of the residency came when he responded to an advertisement from Erie Arts and Culture looking for registered teaching artists. When the group then contacted him to consider doing a residency program in Crawford County, he quickly agreed.
"Basically, my goal is for people to come and experience the blues, come and experience jazz, participate and learn how this music came about," Prester said. "Explore its rich cultural, national and artistic contributions and heritage in this country."
The origins of the blues date back to the days of slavery in America. Prester said slaves mixed the musical styles of Africa with the European styles they were exposed to while being enslaved. These different styles blended together as slaves sang work songs while working in the fields of the plantations.
These songs were known for their more melancholic tones, called "the blue notes". However, they were intended to help maintain the spirit and morale of slaves while they worked, and similar songs were sung by black soldiers serving in the Union Army during the Civil War, said Perform.
With these origins, blues and jazz are a uniquely American style of music, Prester said, and had a massive influence on American music in the future. The blues style can be heard in genres ranging from country, rock n' roll, rhythm and hip hop. Jazz as a genre also evolved from the blues.
"It's a sound that's American," Prester said. "It's a sound we hear often. The blues is the stylistic, harmonic and melodic foundation, and I dare say the lyrical foundation of all true American music.
Additionally, Prester said blues and jazz are "extremely" important to black culture in America.
"Black music has empowered black people to speak out and protest in a way that the whole country has heard, the whole world has heard, and quite frankly, America loves black music," he said. he declares.
Although known for their soulful tones, Prester said blues and jazz, as well as black music more broadly, are a celebration of life, capable of thriving and overcoming obstacles.
Although the program will involve creating and performing music, Prester said participants don't have to be musicians themselves. He said the performances would be done vocally, like singing or humming.
There will also be analytical looks at the music, such as the historical context of the songs performed. Those who participate will learn not only to passively listen to blues and jazz music, but to be able to hear the different aspects related to it.
That said, professional musicians will be present in class to play and help students understand. Prester has been a saxophone player himself for 41 years and both performs publicly and teaches music privately.
Growing up in the Meadville area, Prester has had a passion for music since a young age, jazz and blues in particular.
"I started learning to read music in school, second district actually, kindergarten," he said.
He credits a school teacher, Mary Lynne Peters, and church pianist Dutchess Overton of Bethel AME Church in Meadville for guiding him in his early musical interests.
"The sound of the blues was in my church," Prester said. "When it comes to jazz, I've always had a good ear. I've always wanted to improvise. »
His first full performance was at the Meadville Public Library at age 10, featuring plays he wrote himself.
He continued to be heavily involved in music growing up, including attending a five-week summer program at Pennsylvania Governor's School for the Arts in 1990, an experience Prester called a "significant game-changer." .
He went on to earn a music degree from the Philadelphia College of Performing Arts with a concentration in jazz and saxophone music in 1996, and has been playing since, including as a professional musician in New York City for 20 years.
The residency program is offered free of charge and is open to high school students and adults. It will be held at the Meadville Council on the Arts' Garden Theatre, 910 Market St, from 6-8 p.m.
For more information or to register for the program, contact Prester at (718) 916-9362, or by email at [email protected]